Taco Bell employees are getting new uniforms to celebrate the company's 60th anniversary. But its tacos don't look a day over 3 weeks old.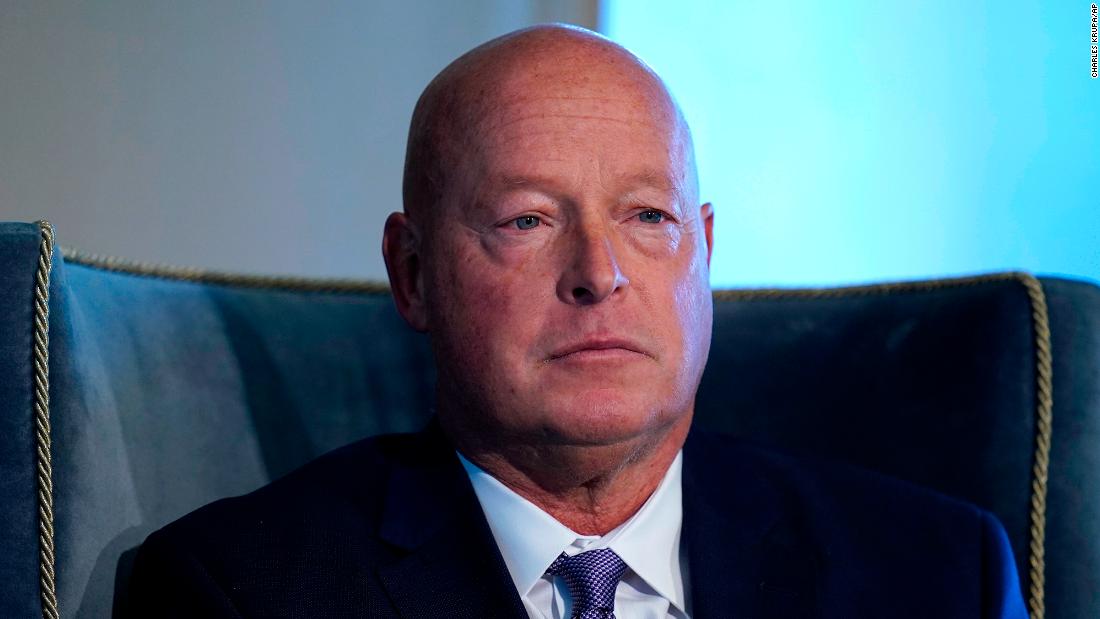 I think it's fair to say you're having a better March than Disney CEO Bob Chapek.
To recap:
Chapek earlier this month said the company wouldn't comment on Florida's controversial Parental Rights in Education bill, dubbed the "Don't Say Gay" bill.

Furious employees immediately gave Chapek an earful. He backgracked a day later, saying the company would engage in dialogue with Florida Governor Ron DeSantis.

Chapek then said the company would temporarily stop donating to politicians involved in the bill's passage.

Pixar employees reportedly sent a letter to Disney's management two weeks ago, saying Disney censors same-sex relationships from its films.
Chapek apologized to LGBTQ employees, but some employees staged brief walkouts last week, ahead of a "full day walkout" slated to take place on Tuesday.

A Texas high school's "Indianettes" cheerleading squad this weekend chanted "scalp 'em Indians, scalp 'em" while performing moves that appear to appropriate Native American culture in a parade at Disney's Magic Kingdom theme park. Disney apologized, saying the performance did not reflect its values. But the school said it has performed the same dance routine seven times before at the park.

Disney closed its Shanghai resort until further notice after Shanghai reported on Monday a record daily surge in local Covid-19 infections.
MY TAKE
Any CEO can have a bad month, but this guy can't stop stepping on rakes (OK, let's not blame Covid on Bob, but… the other ones, sure). 
The irony is Chapek initially declined to speak about the bill to avoid controversy in the first place. He said corporations statements are too often counterproductive and "do very little to change outcomes or minds."
But that's not how the world works in 2022. Employees increasingly expect their companies to go to bat for them on social and moral issues. And Disney isn't just any company — it's the world's largest media company and one of Florida's biggest corporations. 
Chapek apologized. But the damage done is far from over.
The Organized Crime and Corruption Reporting Project, in collaboration with 27 media outlets, on Monday unveiled a database of Russian oligarchs' foreign assets — most of which are tied up in Western countries. It's a growing list, but so far the group has found $17 billion worth of yachts, mansions and more.
If you're reading this in America, you probably get the bulk of your phone's messages via text. Believe it or not, that isn't how it works in most countries.
With more than 2 billion users globally, WhatsApp has become the dominant messaging service in many parts of the world, including much of Asia, Europe and Latin America.
But data shared with CNN Business by research firm eMarketer indicates WhatsApp had less than 63 million users in the United States as of last year, or around 19% of the country's population. That's far behind its audience in countries such as India, Brazil and Indonesia, where it's among the most popular modes of communication. India alone has nearly 500 million WhatsApp users according to eMarketer, which is more than a third of its population and over half its internet user base.
So WhatsApp wants to change that. For the first time, WhatsApp has run an ad campaign in America.
MY TWO CENTS
It's about damn time. And I'm saying this not as a WhatsApp fan, but as a longtime Android phone customer.
All you iPhone / iMessage folks out there don't know the pain Apple has caused us Google diehards. When you send those little reactions to green bubbles like us, we get a ridiculous "[John Smith] liked ['See you at noon']". And sending group messages to a bunch of iPhone folks from my Pixel makes me feel like it's 2003 all over again, with individual replies randomly feeding in to my texts. No fun!
With WhatsApp (or any of its competitors), all phones are treated equally. So  my dad's group chat can scream about snow days when there's only four inches on the ground and WHEN I WAS A BOY… in peace.
Looking at the extent of the destruction in Ukraine right now, it's very hard — in my view — to make the case that we shouldn't be moving into the energy sector, particularly oil and coal, in terms of interrupting normal trade in that space.
Irish Foreign Minister Simon Coveney joined a chorus of European leaders who increasingly support cutting off Russian oil — hitting Russia's most valuable asset with sanctions. At a series of meetings beginning Monday, EU leaders discussed whether to dump by far the biggest supplier of oil to the region, having already committed to cutting Russian natural gas use by 66% this year.
🍎 A number of Apple services were down beginning around 1 p.m. ET on Monday. Apple acknowledged 11 outages on its systems services page, including issues impacting its App Store, Apple Music and iCloud.
🚫 A South African judge has put the brakes on a $270 million real estate project that includes a regional headquarters for Amazon, saying that indigenous people who consider the land to be sacred must be consulted.
👯♂️ Match on Monday rolled out a new service called Stir that aims to remove some of the barriers around dating as a single parent. Single parents can compare their schedules and make sure they're not matching with someone who doesn't have the same free time.