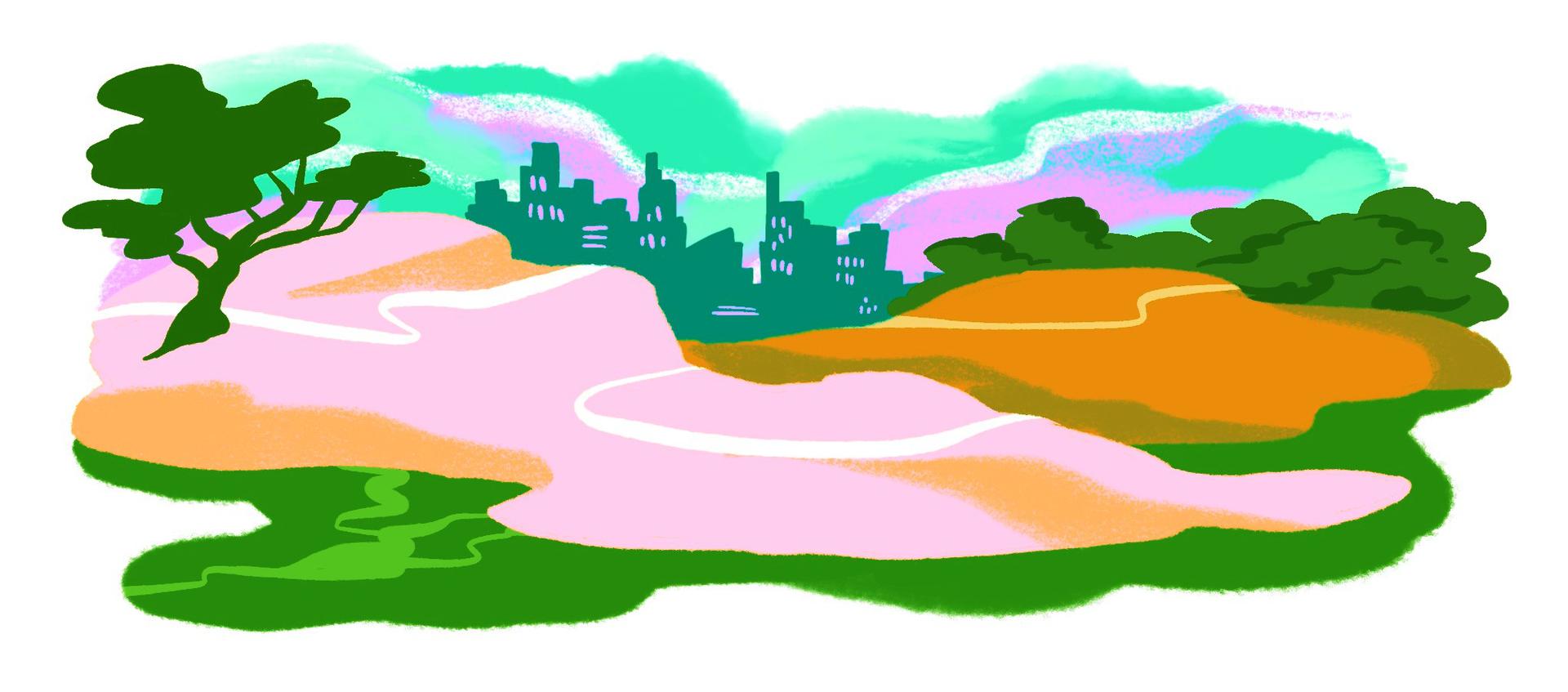 About a year and a half ago, my husband and I half-jokingly started a new tradition. Life was getting tough, and we would take little walks in the woods behind our house every afternoon to blow off steam. I would ask two questions: "What's one thing you accomplished today?" and, "What's one thing you're grateful for?" Of course, there were days when neither of us really felt like answering. Maybe we had been slugabeds that day (thank you, mom, for that wonderful terminology). Maybe we weren't feeling very good about things at all. But gamely, we'd answer anyway, and it went from being an ironic little exercise to, well, a really precious one. Life has brought more unimaginable hardship since, but still, most days, in the comfortable silence of the evening, one of us will turn to the other and ask those two little questions. Even on the gloomiest days, we still take the time to think. And we still manage to find a good answer. 
If there's something you'd like to see here, shoot us an email. Know someone who could use a little Good Stuff? Send them a copy! We hope you love it as much as we do.
Our favorites this week
Get going with some of our most popular good news stories of the week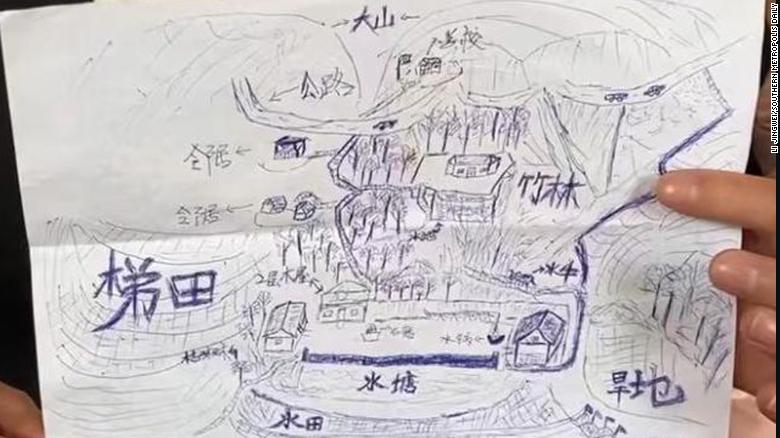 The long way home
When he was four years old, Li Jingwei was abducted from his home in China and taken to live with another family. It's a tragically common problem in parts of China, and as Li grew up, he knew he had a family waiting for him — somewhere out there — in a place he could still remember. For years, he would stave off homesickness by drawing a map of his childhood village — the rice paddies and paths, even the field where the water buffalo live. Now, technology and social media have helped many kidnapped children like Li find their way home. So he decided to take a shot: He posted one of his maps online with a simple request. "I want to be able to see my parents again while they are still here," he said. People leapt at the chance to help, and even China's Ministry of Public Security got involved. Authorities located Li's birth mother and set up a video call, and he instantly recognized her — they have the same lips, Li said, and even the same teeth. They reunited in person on January 1, after 30 years apart. "I've finally found my baby," Li's mother said.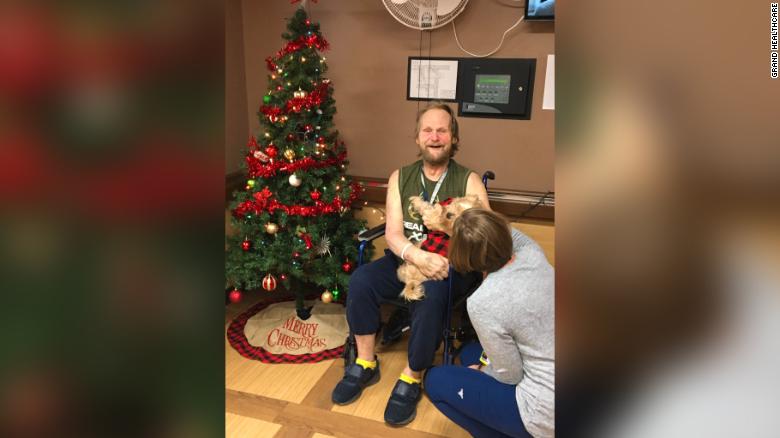 A hero in more ways than one
We see so many stories of nurses going above and beyond, even during a time when, frankly, just showing up to work is heroic enough. Take Jennifer Smith, a nurse at the adult day health care program at the Grand Rehabilitation and Nursing Center in Rome, New York. Right before Thanksgiving, one of her favorite patients called her, distraught. John Burley had been hospitalized for pneumonia and lung problems, and no one was available to take care of his 12-year-old dog, Boomer. The dog had been picked up by animal services, and Burley was desperate. "He took a breath and asked me, 'Will you take care of Boomer?' And I said, 'Of course, John. I will find Boomer and take care of him for you,'" Smith told CNN. She managed to find the little dog at a local shelter, and adopted him on Burley's behalf. Now, Smith even gets to take Boomer in to the center where Burley is staying while he recovers, so the two can spend some beautiful time together.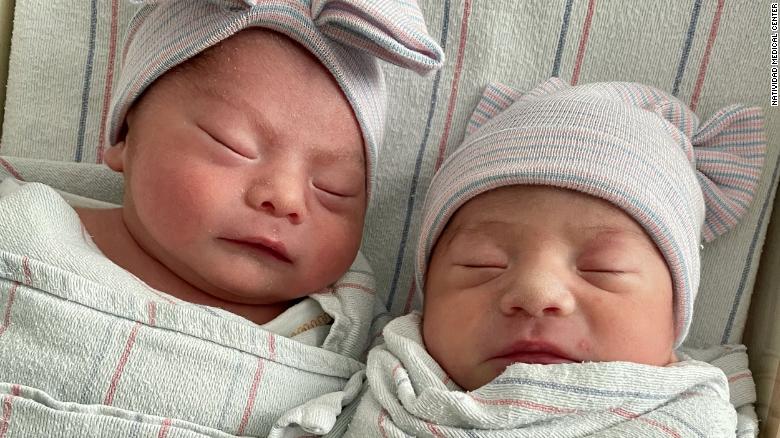 Two of a kind AND one of a kind
Ready for a head-scratcher? Two twins, two birthdays, two birth YEARS! A set of twins at the Natividad Medical Center in Monterey County, California made a dramatic entrance when big brother Alfredo Antonio Trujillo came into the world on December 31 and sister Aylin Yolanda followed on New Year's Day, at exactly midnight. Obviously, their mother and the medical staff were tickled pink by the babies' timing. The hospital said the odds of twins being born in different years are about one in two million. You just KNOW these two siblings are going to have fun with this for the rest of their lives. 
Sponsor Content by ButcherBox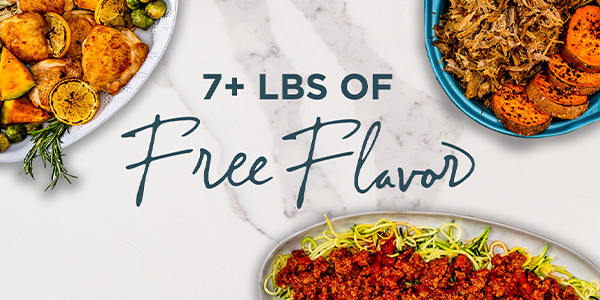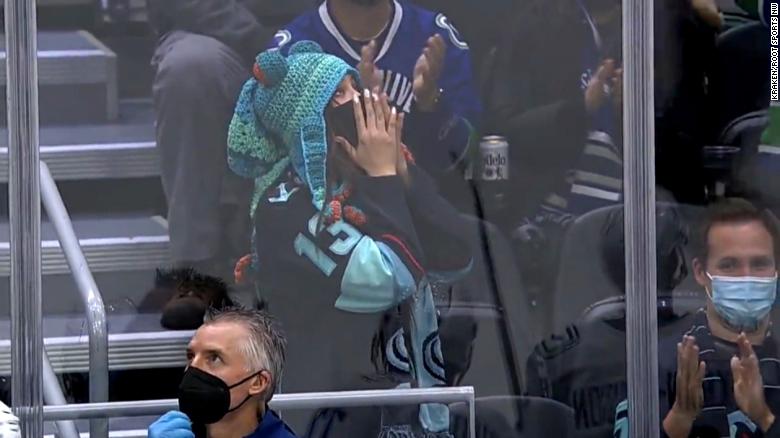 Nadia Popovici, a Seattle Kraken fan who made a life-saving play when she alerted a staff member of an opposing hockey team to a dangerous skin lesion. Popovici was sitting by the ice during a game in October and noticed a suspicious mole on the neck of Vancouver Canucks assistant equipment manager Brian "Red" Hamilton. Unsure if he knew about it, she knocked on the glass and showed him a typed message on her phone. He went and got it checked out, and it was indeed a malignant melanoma that was thankfully treated. Hamilton and the team were so grateful, they knew they had to find her. "To this woman I am trying to find, you changed my life, and now I want to find you to say THANK YOU SO VERY MUCH," Hamilton wrote in a social media post. This whole story is so great and you should read it, but they did end up finding her and now, the Canucks and the Kraken have joined forces to give Popovici a $10,000 scholarship for medical school.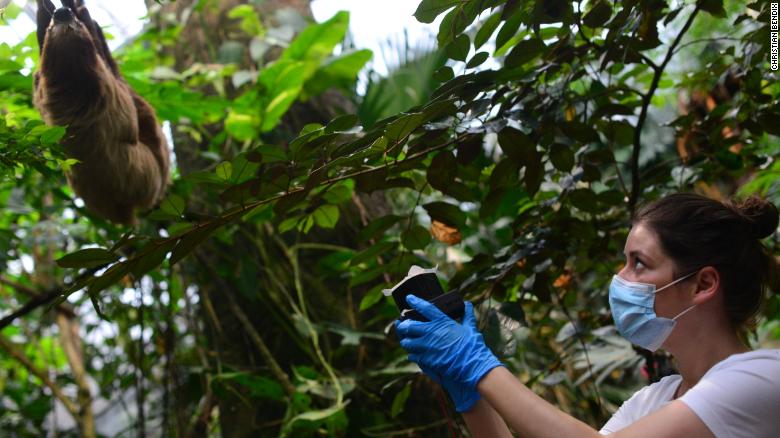 Did you know scientists can now literally pull DNA from thin air? All living organisms, including humans, leach genetic material known as eDNA into the environment when they excrete waste, bleed, and shed skin or fur. With some groundbreaking new technology, researchers may be able to use airborne eDNA to detect different animal species. This could change the way endangered animals are studied and protected. Conservation scientists have already used waterborne eDNA to track some species, like the UK's great crested newt population. Airborne DNA is harder to track, because it's more diluted, but early findings are promising: Two recent studies showed research teams successfully identified airborne DNA from different animals around two zoos — including some animals who didn't even live there!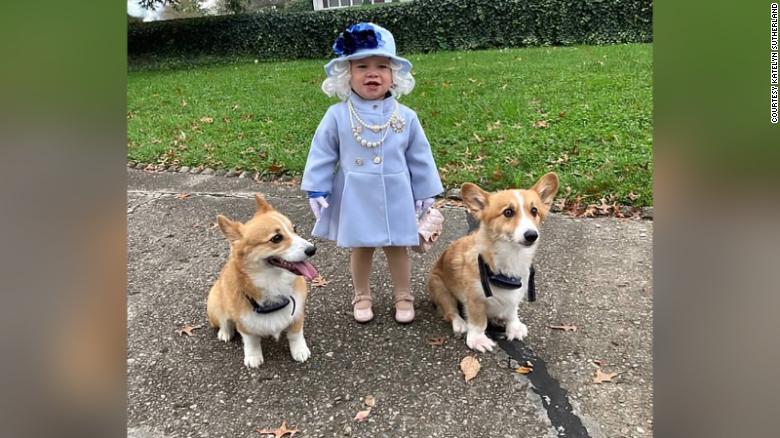 When Katelyn Sutherland took some photos of her little daughter Jalayne in a top-tier Halloween outfit, she never expected she would actually get a letter from Windsor Castle! Jalayne looked so adorable in her pearls and flanked by her family's corgis, Rascal and Jack, that Sutherland's friends encouraged her to send a picture to Queen Elizabeth herself. So, for fun, she mailed a note across the pond with an enclosed photo. Imagine her surprise when, in late December, she got a response. The letter read, "Her Majesty thought it kind of you to write to her, and The Queen was pleased to see the photograph of your daughter, Jalayne, in her splendid outfit." It was signed by Mary Morrison, a female personal assistant to the court. The Sutherlands plan to frame the letter, which they know will be an all-time keepsake as their daughter gets older. 

"A person doesn't have to change who he is to become better."
– Sidney Poitier, in his book "The Measure of a Man: A Spiritual Autobiography." The legendary actor and activist, who was revered as Hollywood's first Black movie star, passed away Friday at the age of 94.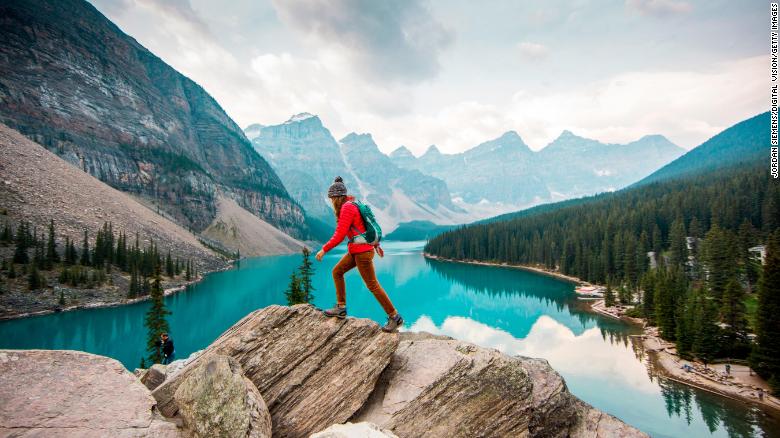 New Year's resolutions can be understandably fraught for a lot of people, but there's nothing wrong with trying to get healthier or more active. Here are six unique ways you can keep yourself motivated and excited for a new fitness routine at any level — because after all, it should be enjoyable! My favorite tips from this list inject a little playfulness into things, like drawing a shape on your GPS with your daily walk, or trying a dance workout. Bonus: There are lots of great, free dance workouts on YouTube, which is great if you're like me and can't dance your way out of a paper bag. It's still fun to try! (But that doesn't mean anyone has to see.)
Rec of the week
Brought to you by CNN Underscored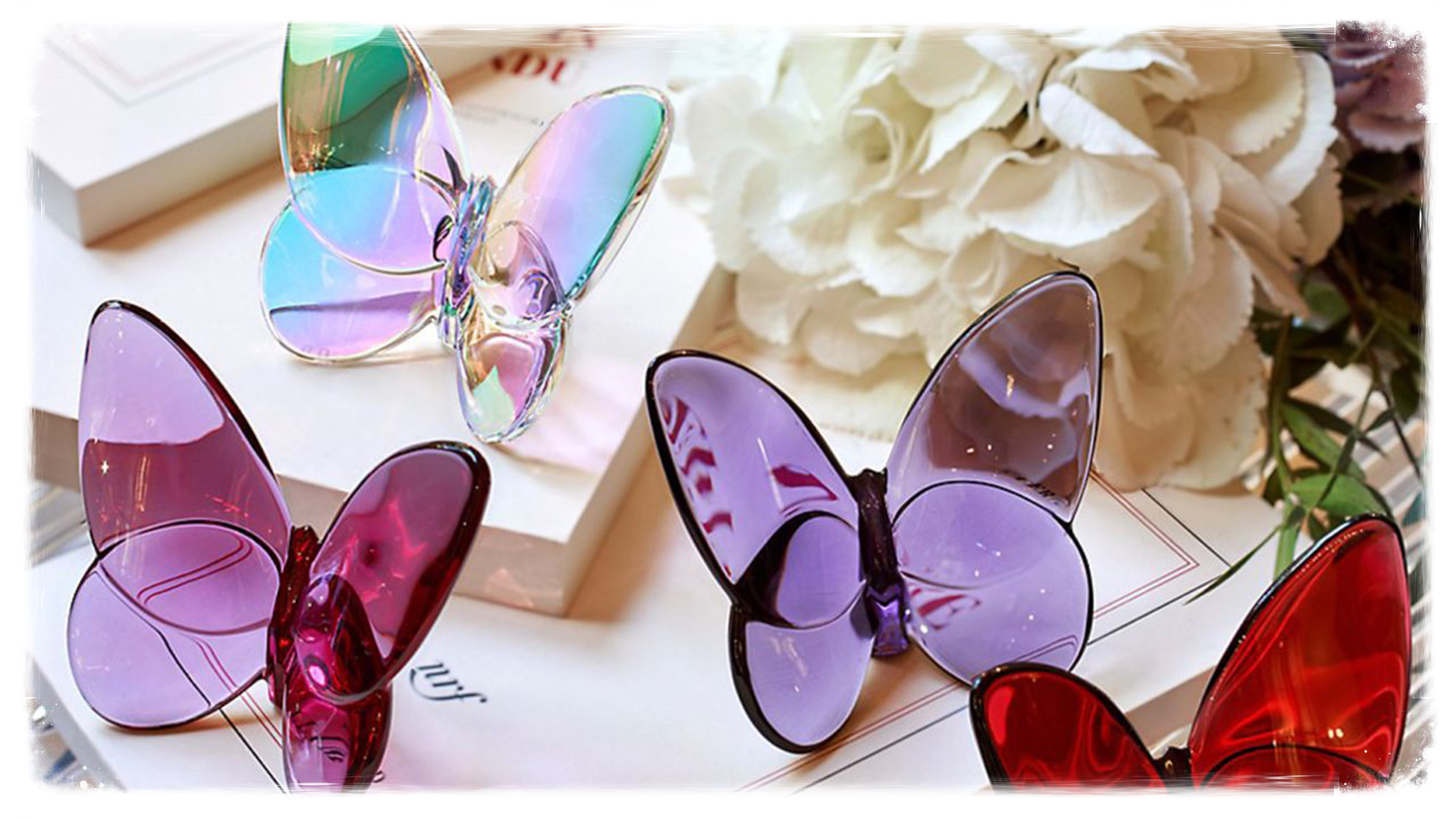 How to get Pantone's Color of the Year into your home
"Very Peri" is Pantone's 2022 Color of the Year. The interior design experts we spoke to couldn't agree more – the color is absolutely a fit for home interiors. Here's how to incorporate the periwinkle-esque hue into your home.
Shameless animal video
There's always time for cute animal videos. That time is now.
Have you ever heard sweeter music than this man-donkey duet? Truly a pair of powerful pipes! (Click here to view)

A newsletter for the good in life
All CNN Newsletters  |  Manage Your Profile
Copyright © 2022 Cable News Network, Inc. A WarnerMedia Company, All rights reserved.
Our mailing address is:
Cable News Network, Inc.
1 CNN Center
Atlanta, GA 30303