I'm going back into the office soon for the first time in more than two years, and there's one thing that's really freaking me out. No, it's not the Atlanta commute, or the coffee that tastes like hot pond water. It's small talk! What are you supposed to say to people you haven't seen in forever? Especially the people you know but don't really know — ya know? Any attempt at small talk is just going to come out, well, big. A friend gave me some good advice on how to answer the dreaded "How are you?" line: All you have to say is, "Hangin' in there!" I love this because it implies that, yes, things have been tough (and haven't they been for everyone?) but that you are handling it in a positive, socially acceptable way that can be covered in the 10 seconds it takes to walk to the bathroom.
If there's something you'd like to see here, drop us a line. Know someone who could use a little Good Stuff? Send them a copy! We hope you love it as much as we do.
Our favorites this week
Get going with some of our most popular good news stories of the week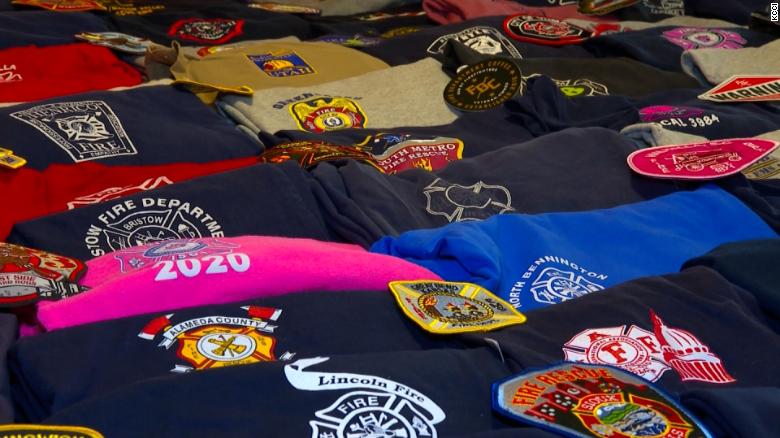 A grand gift 
Birthday presents can be hard to nail, but when Allison Marois started planning for her father's birthday this August, she knew exactly what to get. Bill Collins served as a firefighter with the Des Moines Fire Department for 38 years before recently retiring. "If someone was born to do something, my dad was born to be a firefighter," Marois says. So she decided to collect T-shirts of fire departments from all 50 states. It was slow going at first, but then she posted a request on TikTok, along with some brag-worthy moments from her father's career. Her sweet idea has been viewed more than 230,000 times, and people have sent her shirts from almost every state. Some even came with handwritten notes from firefighters across the country, telling stories about their departments and wishing her father a happy birthday. One particularly heartfelt note came from the widow of a firefighter who had died in 9/11. Marois says the response has been overwhelming, but not necessarily surprising. "Being a firefighter, you're part of a family," she says.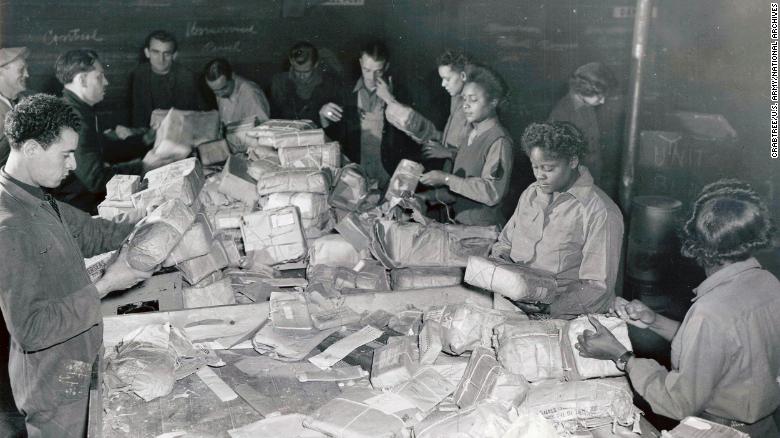 A well-deserved honor
An all-Black Women's Army Corps unit that sorted millions of pieces of mail during World War II is finally being awarded a Congressional Gold Medal — the highest Congressional honor. The 6888th Central Postal Directory Battalion, nicknamed the "Six Triple Eight," was made up of about 850 Black women who were tasked with overcoming a massive backlog of mail. They traveled to Great Britain in 1945, surviving a rocket explosion and Nazi U-boat encounters. Then, they spent months in unheated warehouses, sorting through packages and clearing a six-month backlog in just half the time. Their motto? "No mail, low morale." The US military was segregated at the time, and the women of the Six Triple Eight endured racism and cruelty despite their valuable service to their country. The son of the late Army Maj. Charity Earley, who led the Six Triple Eight, praised the decision, saying "It's wonderful, and it's time."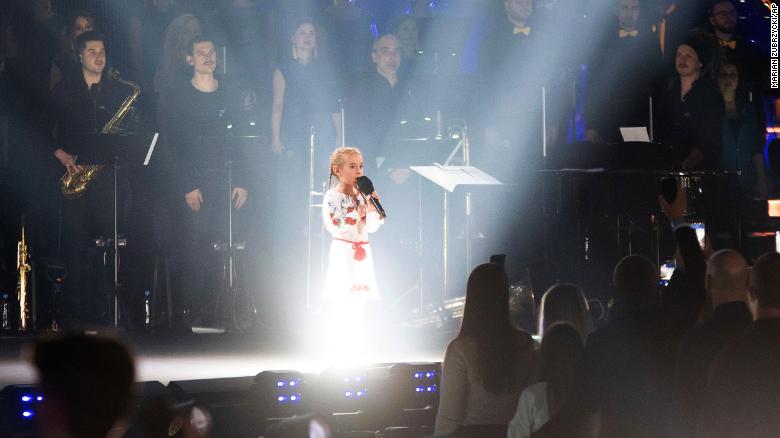 Moments of hope from Ukraine
Three weeks ago, 7-year-old Amellia Anisovych brought her fellow Ukrainians to tears when she sang inside a Kyiv bomb shelter. This past week, she emerged on stage during a benefit concert in Poland to sing an emotional rendition of the Ukrainian national anthem. The young refugee is one of millions of people who have fled Ukraine since the Russian invasion began. The concert, "Together with Ukraine," featured Polish and Ukrainian artists and raised funds for a Polish aid organization. Meanwhile, soccer superstar David Beckham handed over control of his Instagram account to Dr. Iryna, who is head of a perinatal center in Kharkiv. Iryna, identified only by her first name, was able to show Beckham's 71.6 million followers the affects of war on her community, and the heroic work that she and her fellow doctors are performing in a war zone. 
Sponsor Content by GetYourGuide
Laryngeal cancers impact more than 184,000 people worldwide each year, and for many, the best path to recovery requires the removal of the larynx — commonly known as the voice box. This leaves survivors literally without a voice, and while there are some options to regain basic speech, there's definitely room for improvement. That's why Japanese engineer Masaki Takeuchi created the Syrinx, an artificial, wearable larynx that uses machine learning to sound more human. Traditional electric speech devices sound robotic, and people who use them say they often long for a less conspicuous way to communicate. The team that created the Syrinx processes recordings of the human voice and uses two vibrational mechanisms (instead of the conventional single mechanism) to produce a wider array of frequencies. The Syrinx has already won awards around Asia, but Takeuchi is still working with groups of laryngeal cancer survivors to make sure the device is the best it can be. 
About 225 miles off the northeast coast of Brazil, you'll find one of the most beautiful beaches in the world. Baia dos Porcos, or "Pig's Bay," has barely any sand, but its striking rock formations rise from crystal-clear blue water teeming with exotic fish, turtles and other colorful marine life. (The imposing pair out in the water? Those are the Dois Irmaos, or "Two Brothers.") However, it takes a lot of work to uncover this Brazilian gem. The beach can only be reached at low tide, and visitors have to approach by boat or face a difficult hike through dense jungles. Marvel at the rest of CNN Travel's list of lesser-known Brazilian destinations here.  
You are no bigger than the things that annoy you. 
– Jerry Bundsen, American journalist (1915-2000)
Image credit: United States Patent and Trademark Office
You may not even recognize the oldest registered trademark in America. It dates back to 1870, and was filed by paint manufacturer Averill. It's an intricate design, featuring an eagle with a paintbrush against the backdrop of Chicago. Though Averill is no more, its logo is part of "Logo Beginnings," a new book that chronicles the early history of logos. (Well, at least the modern history. Logos in some rudimentary form or another have existed for thousands of years, even appearing on ancient Greek pottery!) Author Jens Müller says there are about 25 to 30 categories into which logos usually fit. Some of the most recognizable are the wordmark, which consists of just the company text or a monogram; the emblem, such as the BMW logo; the mascot, an image of a character representing the brand, such as the KFC logo; and the pictorial mark, which is based on an icon or similar graphical element, like the Apple logo.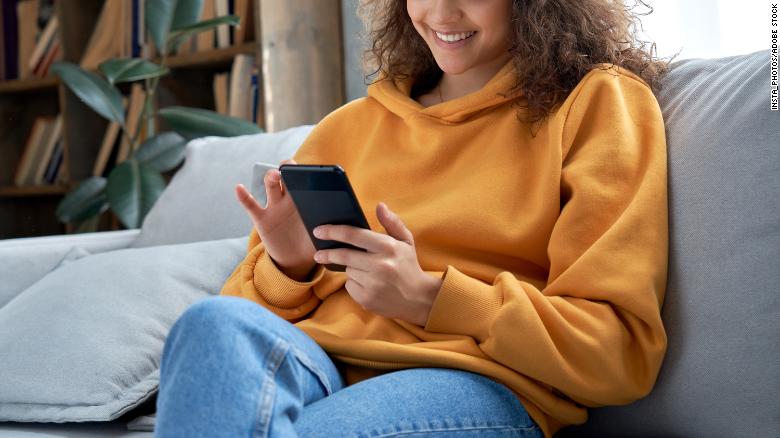 There's a reason scrolling through social media can feel addicting. Those long Facebook jaunts provide a big hit of dopamine, often called the "feel-good" neurotransmitter. In fact, the hit can be so powerful, your body may eventually compensate by making less of your own. Not to mention, it can be damaging to constantly see things that negatively impact your self esteem (or are just plain negative!). Here are some ways to clean up your social media habits while still staying informed:
When you're in the middle of a social media binge, ask yourself: "Is this actually bringing me joy? Is this helping me? Or is this making me more anxious?" Sometimes just taking stock of the moment can be enough to pull you out of a spiral.
Go ahead and block or unfollow people and accounts that stress you out! It sounds so simple, but the impact is amazing — trust me. If it feels too personal to unfriend or unfollow someone, you can just mute their account instead. They'll never know. 
Don't engage in arguments online. It's so tempting! But please, take it from a journalist who is very, very familiar with social media rudeness: No one's mind is getting changed, it wastes time, and just invites more stress. You don't need that!
On the flip side, find positive accounts or groups to follow so your social media experience is not only more uplifting, but actually reflects the things that bring you joy offline. Join a running group, or a knitting group, or a baking group, and your feed will always feel more friendly.
Rec of the week
Brought to you by CNN Underscored
Shameless animal video
There's always time for cute animal videos. That time is now.
Welcome to the world, Winston! This baby bongo was just born at the Denver Zoo. Bongos are a rare species of antelope found in the rainforests of central and western Africa. Their populations are declining, which means every bongo birth is doubly good news. (Click here to view) 
A newsletter for the good in life
All CNN Newsletters  |  Manage Your Profile
Copyright © 2022 Cable News Network, Inc. A WarnerMedia Company, All rights reserved.
Our mailing address is:
Cable News Network, Inc.
1 CNN Center
Atlanta, GA 30303