| | | |
| --- | --- | --- |
| AU Edition – Today's top story: Cut emissions, not petrol tax; fund childcare, not beer. What economists want from next week's budget View in browser | | AU Edition | 25 March 2022 |
Ask 47 of Australia's top economists what should be in next week's budget, and what should not be, and you would expect them to disagree, right?
The panel assembled by The Conversation disagrees about some things. Almost half would like a lower budget deficit, almost half would not. But when it comes to petrol and beer taxes, there isn't a dissenting voice to be found.
Not one of the 47 picked a cut in either tax from a list of 12 measures suggested for inclusion in the budget. And when asked what measures should explicitly be left out of the budget, 46% nominated a cut in beer tax and 35% a cut in petrol tax.
Environmental concerns loom large: 61% want a rapid acceleration of spending on measures to speed Australia's path to next zero carbon emissions. Meanwhile, 33% want increased subsidies for childcare.
There's a feeling ahead of Tueday's budget that the government's big gamble – massively expanding spending to keep Australians in jobs during COVID – has paid off both economically and financially, with net debt set to decline as a share of GDP.
Peter Martin

Section Editor, Business and Economy
Today's newsletter supported by The Conversation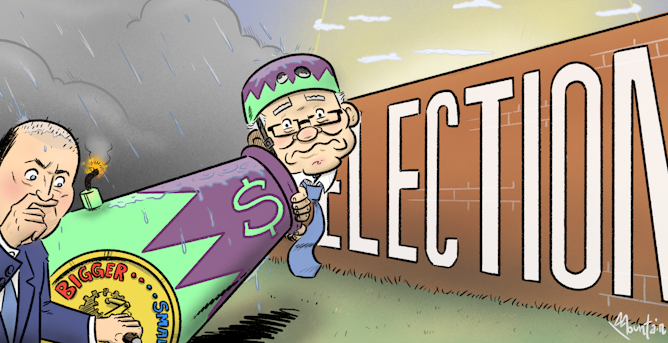 Almost half of The Conversation's panel of top economists support cutting Australia's budget deficit. But many lament the bigger deficit they expect on budget night: a vision for beyond the election.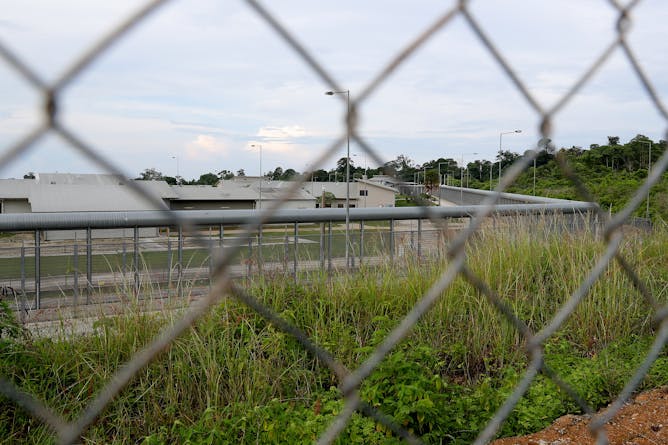 In a major turnaround, the Morrison government has accepted New Zealand's long-standing offer to resettle annually 150 refugees who came by boat.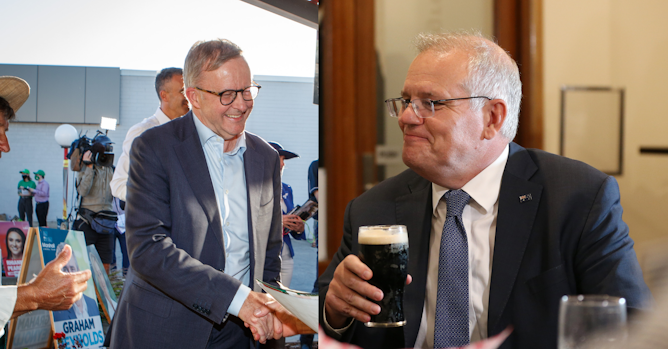 Political observers hang out for when the prime minister will announce the election date, marking the start of the "campaign".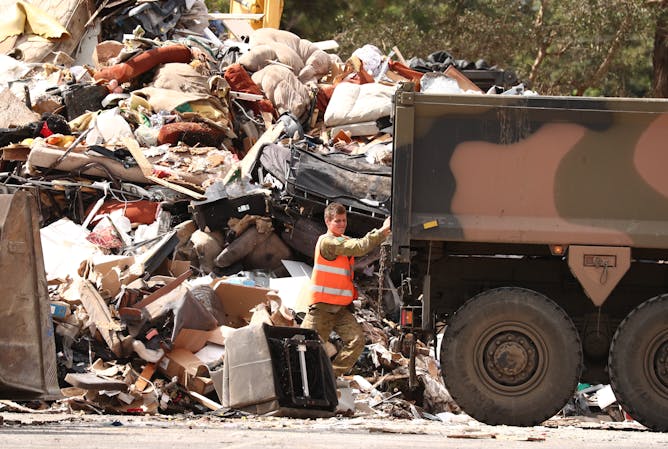 The Murdoch outlets said they would pursue 'positive stories' on climate change. An analysis of stories during the recent floods, however, shows this wasn't necessarily the case.

Western pharmaceutical companies can't stop supplying essential medicines to Russia, but they can cease other business.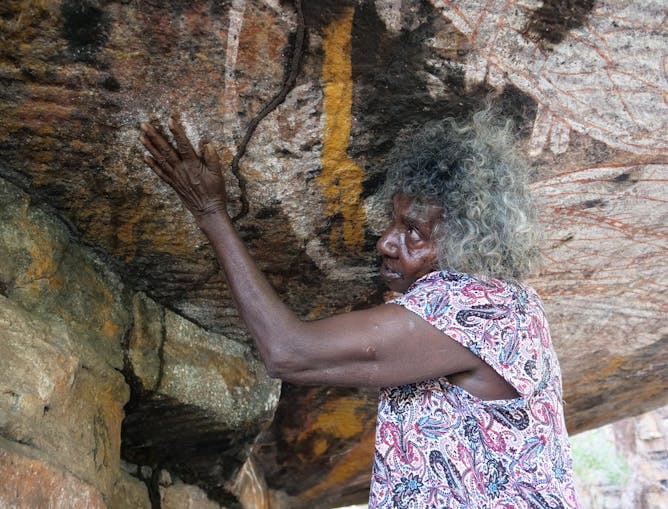 Australia's stunning galleries of rock art are vast repositories of knowledge that can teach us much.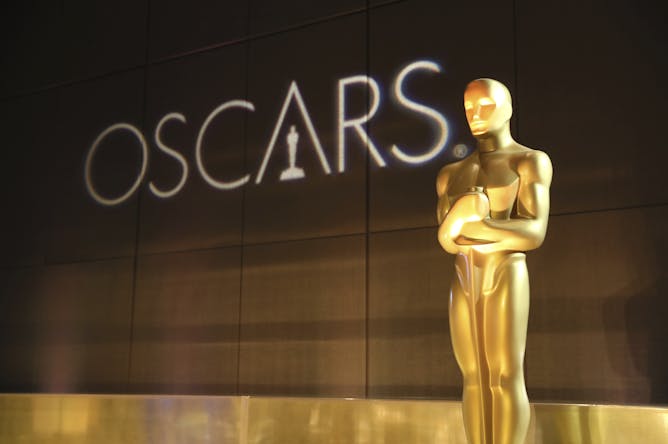 There are not many strong contenders for Best Picture at this year's Academy Awards. Our expert picks his winner and names a couple of blockbusters that didn't make the grade.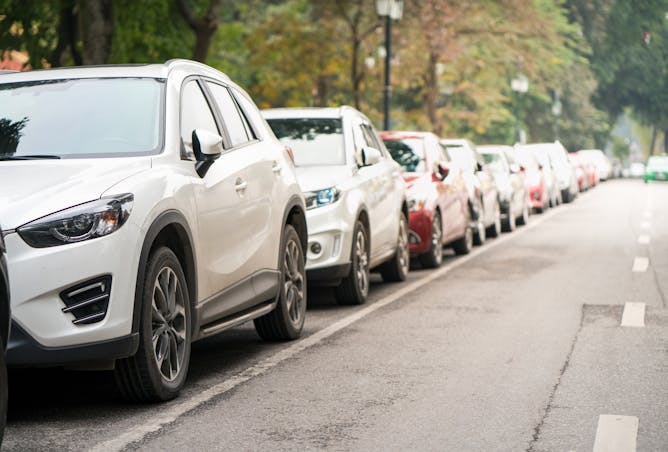 On-street parking is an increasingly scarce resource as we take to our cars post-lockdowns. Here's how to make the most of it.
Politics + Society
Formal hearings of the Yoorrook Justice Commission have begun in Melbourne. This is the first Indigenous-led justice commission of this kind in the world.

An expert in post-World War II displaced people looks at how history informs the current situation in Ukraine.
Health + Medicine
Kava is not commonly used in Australia. But that will change and we need to keep an eye on what happens next.

These 3 common surgeries have been found to be of little to no benefit, but thousands are still performed every year.
Science + Technology
Shrinking satellites are making it cheaper and more accessible to do science in space.

For Ukrainian President Volodymyr Zelenskyy, the app has been a key point-of-contact for communication with his own people and the rest of the world.
Environment + Energy
Tasmania's drying climate is seeing more bushfires ignited by lightning strikes. To protect the state's World Heritage wilderness, we must use sustainable fire management practices.

It is impossible to label nuclear power as sustainable without taking into account the entire life cycle of a nuclear reactor and the industry's exposure to environmental and geopolitical risks.

The conflict highlights the folly of nations exiting nuclear power while continuing to use coal, gas and oil.
Books + Ideas
Written more than 200 years ago, Kant's Toward Perpetual Peace sets out a plan for peace we can still aspire to achieve.
Featured jobs
Featured Events, Courses & Podcasts
​Contact us here to list your job, or here to list your event, course or podcast.
For sponsorship opportunities, email us here
You're receiving this newsletter from The Conversation
Tenancy B, Level 5 700 Swanston Street Carlton VIC 3053