| | | |
| --- | --- | --- |
| AU Edition – Today's top story: Josh Frydenberg's budget is an extraordinary turnaround – but leaves a $40 billion problem View in browser | | AU Edition | 30 March 2022 |
It's hard to think of anyone who doesn't get something out of Treasurer Josh Frydenberg's fourth budget.
High earners with big cars will enjoy the temporary cut to fuel excise, for pensioners and those on benefits there's a one-off $250 cost-of-living bonus, and for Australians earning up to $126,000 there's a $420 boost to the tax offset, giving them up to $1,500 from July when they put in their tax returns.
Each of the measures is temporary and targeted, for what Michelle Grattan says is political gain. The election could be called within days, but not before the Senate approves the most urgent of the measures (those relating to petrol and the $250 bonus) in its last scheduled sitting for the week on Wednesday.
Despite this generosity, and, as I argue, in part because of earlier generosity, the budget forecasts show the deficit continuing to fall, and government debt sinking as a share of the economy after 2026.
Frydenberg said this would happen. Big debt-funded spending on measures such as JobKeeper would ensure the economy grew fast enough to boost income from taxes, drive down spending on benefits, and drive down debt as a proportion of GDP.
The budget figures show even the treasury has been surprised at how rapidly this has happened. An unexpected surge in jobs growth and a dive in unemployment have lifted the medium-term budget balance by $98.5 billion since December.
Richard Holden believes the government should have banked more of extra revenue, pointing out that spending on defence is set to grow rapidly and go higher and that spending on the National Disability Insurance Scheme is set to grow from $31 billion this year to $46 billion by 2025-26.
While this might mean that whichever party wins the next election will have to cut back, it is also true Frydenberg has left money on the table. Many of the revenue forecasts are conservative, they assume commodity prices will rapidly fall. If they don't, the next government will have more revenue to play with than the budget suggests.
It's rare that a pre-election budget takes hard decisions, and Nigel Stapledon argues that on housing this one does not. He says the extra 25,000 places per year added to the First Home Loan Deposit Scheme will push up prices further, although not by the full value of the assistance.
Peter Martin

Section Editor, Business and Economy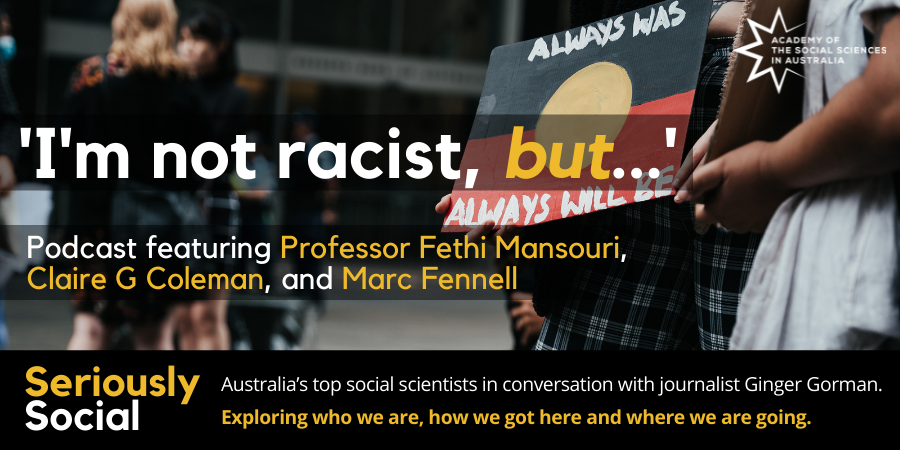 Today's newsletter supported by Academy of the Social Sciences in Australia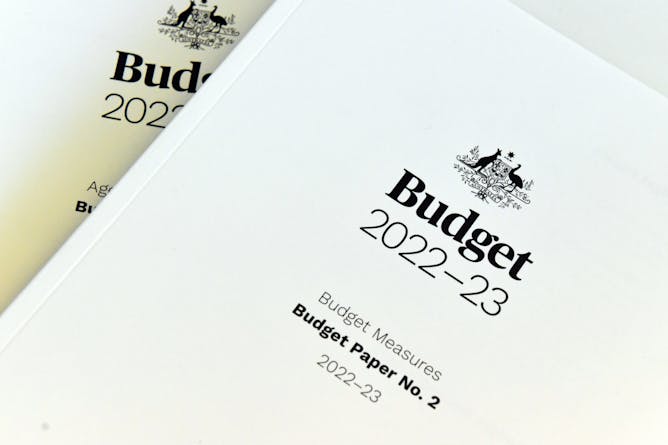 The 2022-23 budget is the result of a good plan, well executed. But whichever party next takes government must close the deficit gap – without resorting to austerity.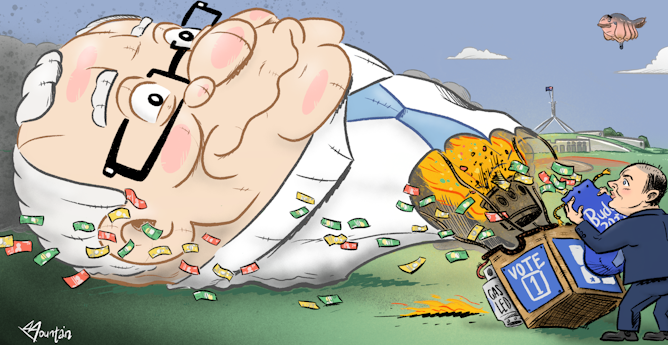 The budget forecasts and unemployment numbers show Josh Frydenberg's COVID support spending has paid dividends.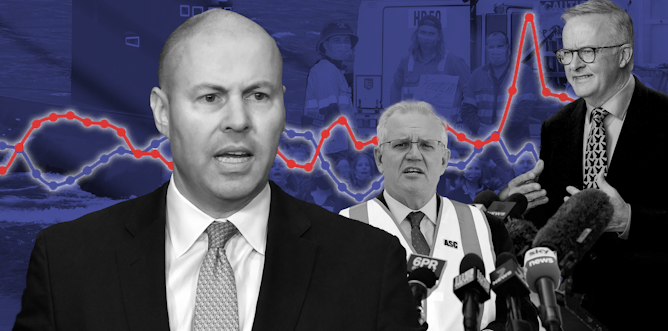 Everything you need to know about this year's federal budget in 5 easy-to-read charts.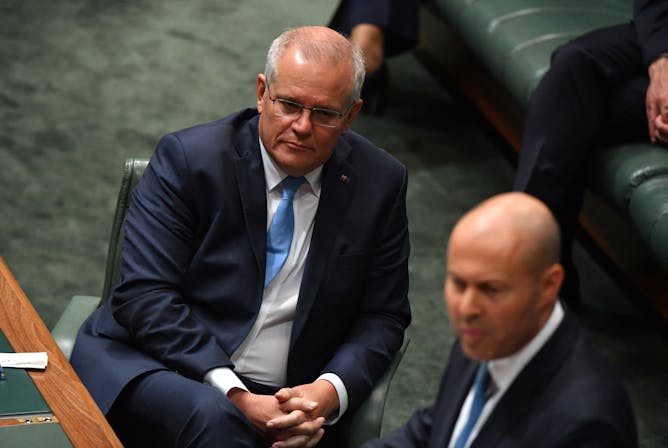 Weeks out from a possible election, the federal government has delivered a voter-friendly budget filled with giveaways
Overall, health fared poorly in this year's budget.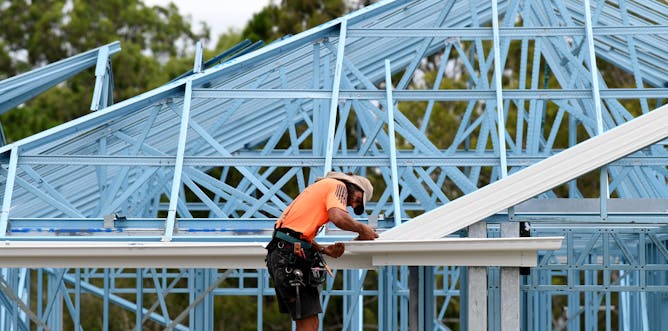 The federal government's expanded first home loan deposit scheme will help those who qualify, at the expense of those who don't.
Politics + Society
Old age poverty is looming for thousands of New Zealanders who are going into retirement without a house, without savings and facing high costs of living.

This is a budget for the instant – unashamedly an election bribe, and unconcerned when that involves pursuing some poor policy.

Earlier this month, one of the most famous shipwrecks in history was discovered in a part of Antarctica claimed by multiple nations.
Health + Medicine
Many people will be feeling anxious about working around others again, after such a long period at home. There are a few things employers and employees can do to ease the transition.

Some women with endometriosis are in so much pain, they're giving up work. Others are struggling at work or uni. Here's how we support women with this debilitating disease.
Science + Technology
Russia has sophisticated drone capabilities, but generals may not trust the technology enough to use it.

Ultra-processed foods that contributed the most dietary energy for Aussies included ready-made meals, fast food, pastries, buns, cakes, breakfast cereals, fruit drinks, iced tea and confectionery.
Environment + Energy
Water rights are beginning to be allocated to Indigenous Australians – but there's a long way to go to reverse the legal fiction of aqua nullius.

Coral reefs that suffer widespread bleaching can still recover if conditions improve, but it's estimated to take up to 12 years. And that's if no more bleaching events occur.

The Federal Court has essentially said it can't act. But the decision certainly doesn't mean the government can't act. In fact, that's exactly who the judges indicated must.
Education
The federal government introduced the current childcare subsidy and activity test in 2018. An evaluation of the policy has found it met some of its intended objectives but failed at others.
Arts + Culture
Cooking whole animal heads – their eyes staring back at me (accusingly? beseechingly?) as the pot bubbled away on the stove – was quite disarming.
Books + Ideas
The First Astronomers shares the extensive star knowledge of First Peoples worldwide, stretching back millennia to reclaim so-called Western discoveries and highlight the strength of oral traditions.
Featured jobs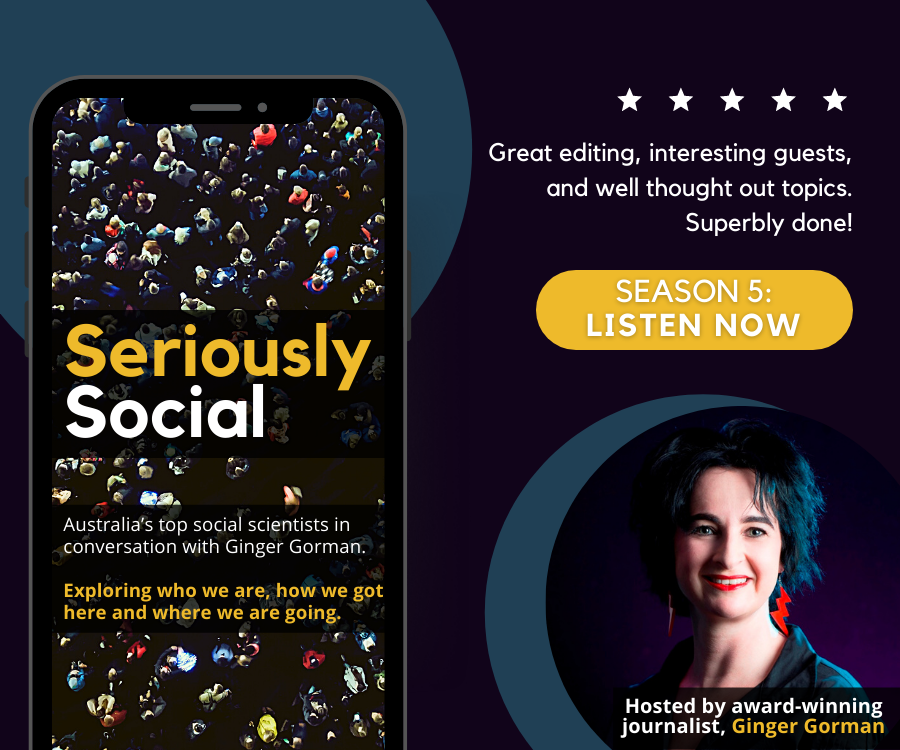 Featured Events, Courses & Podcasts
​Contact us here to list your job, or here to list your event, course or podcast.
For sponsorship opportunities, email us here
You're receiving this newsletter from The Conversation
Tenancy B, Level 5 700 Swanston Street Carlton VIC 3053