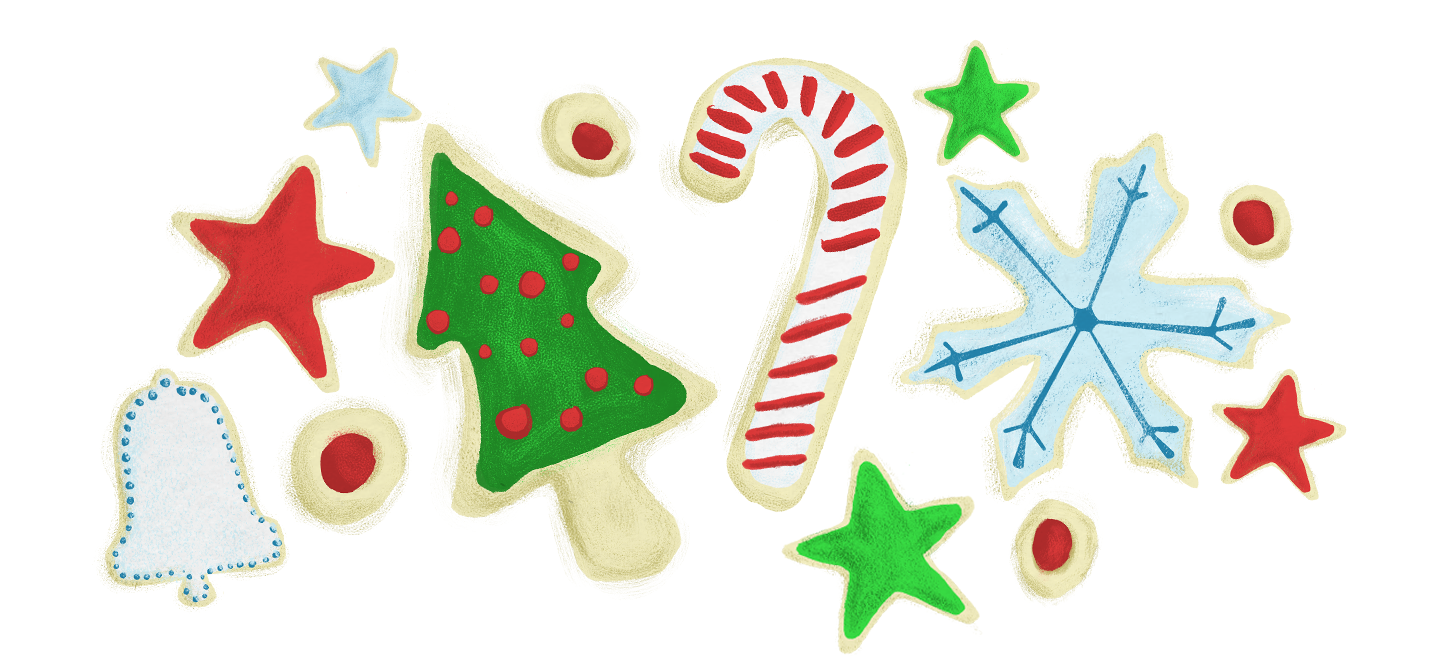 Merry Christmas, Happy Holidays, Happy New Year and a very peaceful season to our entire Good Stuff family! Last week, I asked for your favorite Christmas or holiday songs, and as a special Christmas treat, I've compiled them all into a playlist for your listening pleasure! There's something for everyone, no matter how you celebrate or what brings you joy and meaning this season. 
Here is a Spotify link that's available to everyone,
even if you don't have Spotify.
You can also find it on Spotify by its title:
"The Good Stuff: A Very Good Stuff Holiday"
Instead of our normal newsletter, let's take a look at the songs, with some notes and stories from me and fellow Good Stuff readers! Enjoy!
Oh, and by the way — The Good Stuff will be off next weekend. We'll see you in January! 
If there's something you'd like to see here, shoot us an email. Know someone who could use a little Good Stuff? Send them a copy! We hope you love it as much as we do.
A Very Good Stuff Holiday
A festive playlist from our Good Stuff family

This Christmas — Donny Hathaway
Tchaikovsky's Nutcraker Suite: Overture — Duke Ellington 
Christmas Island — The Andrews Sisters
"This was my mom's favorite song.  She was born in 1923 and sang on the radio for a few years with her sisters. Every Christmas I'd email the link for her to listen to the song and she'd play it numerous times and sing it all day long.  Even though she's gone, I listen to it every Christmas for a wonderful memory." — A Good Stuff reader
Carol of the Bells — The Tabernacle Choir at Temple Square
Oh Hanukkah — Maccabeats 
Do You Hear What I Hear? — Whitney Houston 
"Iconic. The earliest form of communication — word of mouth across cultural standing and miles." — A Good Stuff reader
Thankful — Josh Groban 
"A good reminder to all of us that we can do more for others." — Tracy T.
Yule is Come — Jaiya 
(Everybody's Waitin' For) The Man With the Bag — Kay Starr
Last Christmas — Wham! 
Shotgun Shells on a Christmas Tree — Robin & Linda Williams 
At This Table — Idina Menzel
Christmas Canon — Trans-Siberian Orchestra 
The Holly and the Ivy — The Cambridge Singers
Run Rudolph Run — Chuck Berry 
Rejoice and Sing! — John Rutter 
"John Rutter wrote the soundtrack for all British Christmases for the last half-century.  The entire country reveres and lionizes Rutter.  One of his most recent compositions is "Rejoice and Sing," which will mind-worm you into next week, I guarantee.  But ALL Rutter is wonderful." — Bob C.
El Cant dels Ocells — Cor Vivaldi
Betelehemu — BYU Men's Chorus
When I used to sing in the Atlanta Symphony Orchestra Chorus, everyone always looked forward to the Christmas concert, in no small part because the incredible Morehouse Men's Glee Club sings this song every year. This Yoruba carol was written by famed Nigerian musician Babtunde Olatunji and arranged by gospel legend Wendell Whalum, both Morehouse alumni themselves. 
Santa Baby — Eartha Kitt
The Huron Carole — Tom Jackson
Both Jan M. and Frances C. recommended this beautiful Canadian First Nations Carol, originally written in the language of the Wendat people. The artist here, Tom Jackson, is an indigenous Canadian actor, singer and activist who spent many years organizing and performing "Huron Carole" Christmas concerts to benefit Canadian charities. 
Snow Day — Tom Jackson
Six White Boomers — The Wayfarers
Thank you to Joyce J., who recommended this adorable Australian song about boomers, aka kangaroos! 
I Heard the Bells on Christmas Day — Johnny Cash 
Driving Home for Christmas — Chris Rea
El Niño Del Tambor — Raphael
What Christmas Means to Me — Stevie Wonder 
"I am drifting more and more away from organized religion these days, and well, so is my song choice. I love songs that make me want to dance, and so at the top of my list is "What Christmas Means to Me" by the great Stevie Wonder." — Rebecca S.
Dominick the Donkey — Lou Monte
My friend Julia suggested this song. She introduced me to it few years ago, and I haven't known peace since. 
Il est né le Divin Enfant — Chorale de Noël
River — Joni Mitchell
Sleigh Ride (Divertimento in F Major) — Leopold Mozart
Feliz Navidad — José Feliciano
This iconic song makes Feliciano a true king of Christmas music, and according to a New Yorker article, he wrote it in 10 minutes and recorded it in one single take. Like royalty!
Sevivon, Sov Sov Sov — Yaffa Yarkoni
This dreidel song ("sov, sov, sov" means "spin, spin, spin") is an instant earworm. 
I Saw Three Ships — Sufjan Stevens 
Peace on Earth/The Little Dummer Boy — Bing Crosby & David Bowie
An ultimate holiday crossover, Crosby and Bowie brought this duet to life in 1977 on Crosby's Christmas special. It's quite a watch. 
The Rebel Jesus — Jackson Browne
O Night Divine — Melissa Etheridge
God Rest Ye Merry Gentlemen — Barenaked Ladies, Sarah McLachlan
Joy — George Winston
Cool Yule — Louis Armstrong & The Commanders
Rockin' Around the Christmas Tree — Brenda Lee 
Christmas Time Is Here (from "A Charlie Brown Christmas") — Vince Guaraldi Trio
Christmas Dream — Perry Como
Shepards — Bruce Cockburn
"There's something about the simple lyrics and uncomplicated tune that so perfectly captures the wonder of Christmas to me … I still get goosebumps when I hear it." — Amy K. 
Beautiful, Altogether — Jamie Cullum
Kenyan Christmas Carol — Helicon 
Mary Had a Baby — Kathleen Battle 
I've Got My Love to Keep Me Warm — Billie Holiday
Same Old Lang Syne — Dan Fogelberg
O Holy Night — Nat King Cole 
This was one of the most-suggested songs from readers.  Thank you to Bob L., who suggested the lovely French version below. 
Minuit Chrétiens — Sebastian Demrey & Jimmy Lahaie
Christmas Wrapping — The Waitresses
Frosty the Bluesman — Heywood Banks
Merry Christmas Baby — India.Arie, Joe Sample & Michael McDonald
Ring Out Solstice Bells — Jethro Tull
As we know, the season isn't just for Christmas, and Good Stuff readers recommended some very cool solstice songs to add to your festive repertoire!
Ave Maria — Luciano Pavarotti
Twelve Days of Christmas — Bing Crosby & The Andrews Sisters
One Good Stuff reader suggested assigning everyone in your Christmas group a different part to sing and seeing how long you can keep it together. Extra points if you make it anywhere close to "nine ladies dancing!" 
The Hallelujah Chorus — The Oak Ridge Boys 
All I Want for Christmas Is You — Mariah Carey
Silent Night — 2CELLOS
Of course, we end on a classic. Hope you enjoyed this as much as I enjoyed putting it together!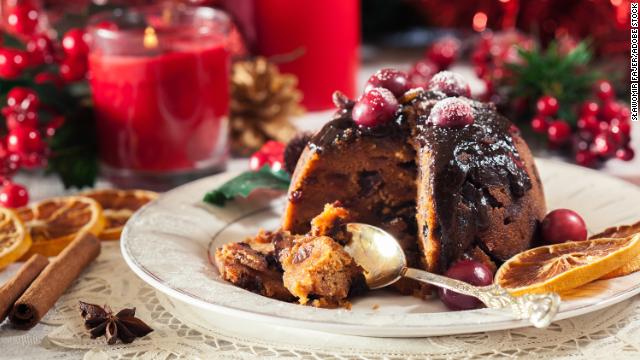 Want a few more things to brighten your Christmas Day? We got you! 
Rec of the week
Brought to you by CNN Underscored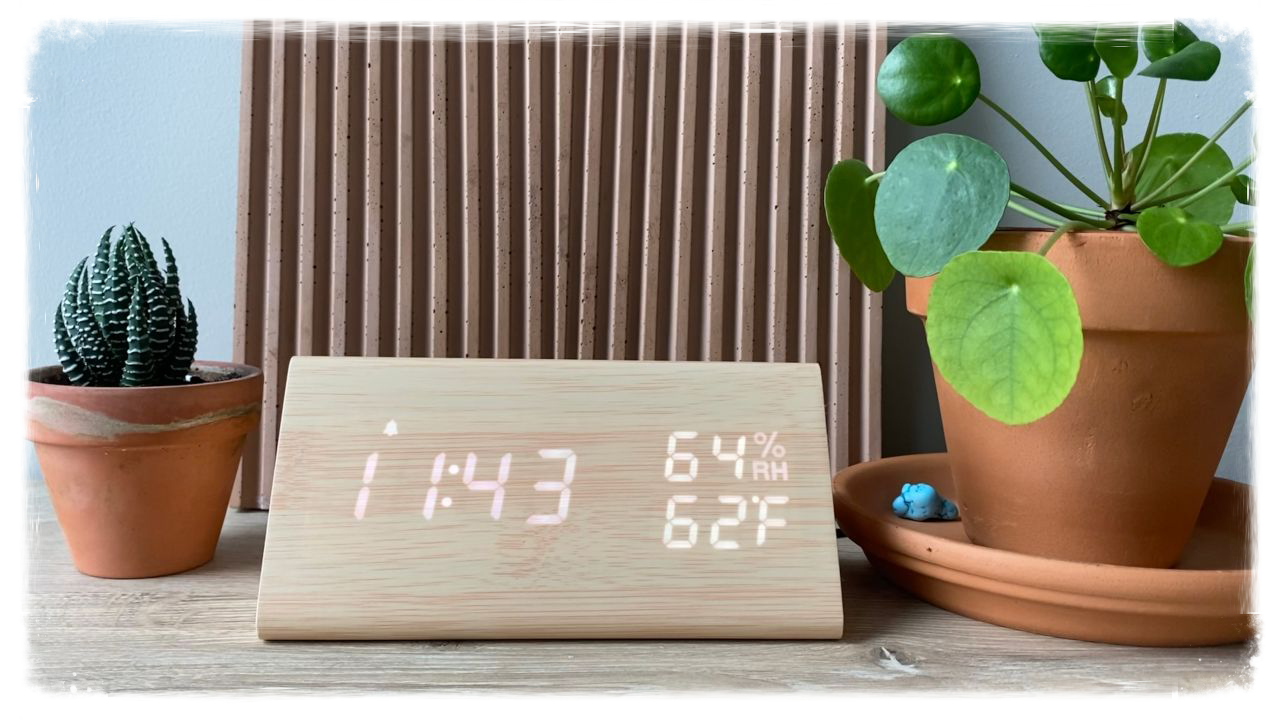 20 Amazon products our readers couldn't stop buying in 2021
With 2021 coming to a close, we're revisiting the products our readers couldn't get enough of over the past year. From ring lights to alarm clocks, check out the 20 products on Amazon Underscored readers loved most.

A newsletter for the good in life
All CNN Newsletters  |  Manage Your Profile
Copyright © 2021 Cable News Network, Inc. A WarnerMedia Company, All rights reserved.
Our mailing address is:
Cable News Network, Inc.
1 CNN Center
Atlanta, GA 30303