Tonight: We dance on the grave of overdraft fees. Plus, a cute dog gif. Let's get into it.
It's taken far too long, but some combination of public shaming and threats from regulators appears to be forcing big banks to phase out some of their most infuriating punitive policies.  
We're talking about insufficient funds fees – those gut-punching tolls levied against people who have the audacity to miscalculate their account balance.  
THE NEWS: Bank of America just became the biggest US financial institution to end fees for insufficient funds. It also plans to cut overdraft fees from $35 to $10. 
The end of the bounced-check fee goes into effect next month, and the overdraft fee reduction will begin in May. With those changes, the bank said, it will end up slashing overdraft fees by 97% from 2009 levels. 
Capital One, the sixth-largest consumer bank by assets, went a step further and eliminated overdraft fees entirely, as have smaller banks such as Ally.  
Here's why it matters:  
Overdraft fees are extremely lucrative for banks. In 2019, financial institutions raked in $15 billion in revenue from punitive fees. A full 80% of that revenue comes from just 9% of customers, according to the Consumer Financial Protection Bureau. That means banks are effectively squeezing their most vulnerable customers by charging the same people over and over with fees they clearly can't afford.  
It's not hard to see why consumers and advocates hate the fees. Miscalculate by $2 at the grocery store and you get hit with a $35 fee…  
"Bank overdraft fees cause particular harm to low-income consumers and communities of color, who are already disproportionately excluded from the banking mainstream," researchers for the nonprofit Center for Responsible Lending wrote in a recent report.   
Although the fees are a big revenue driver, it's safe to say banks are going to be just fine without them, my colleague Paul R. La Monica explains.
That's because financial stocks are up sharply over the past six months, thanks to rising long-term bond yields, which help make mortgages and other loans more profitable. Demand for mergers and IPOs is also bolstering financial institutions, bringing in lucrative investment banking fees.  
Look ahead: This Friday, we'll get to see under the financial hood of some of America's biggest banks when JPMorgan Chase, Citi and Wells Fargo all report fourth quarter earnings. Analysts are predicting that JPMorgan Chase's earnings per share soared nearly 70% in 2021.
RELATED: Citibank is exiting its consumer banking business in Mexico, part of a broad revamp under CEO Jane Fraser.
Changpeng "CZ" Zhao, who runs the crypto exchange Binance, has joined the ranks of the world's top billionaires, with an estimated net worth of at least $96 billion, according to new calculations from the Bloomberg Billionaires Index. Zhao's projected fortune now rivals that of Oracle founder Larry Ellison and surpasses that of Mukesh Ambani, the Indian tycoon who has long held the title of Asia's wealthiest person.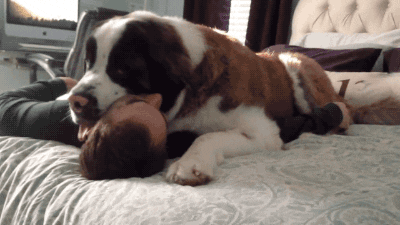 Dogs: the best weighted blankets around.
A British energy supplier has learned a hard lesson this week about the art of public relations. The lesson: Hire a PR person.  
In the midst of an energy crisis and extreme cold weather that's driving Brits' bills up more than 50%, the company, called SSE, sent out advice to customers suggesting they cuddle their pets, eat big bowls of oatmeal and do jumping jacks to stay warm.  
To be clear, we at Nightcap are firmly in favor of cuddling the doggo, in any weather, but would prefer to, like, not rely on our dogs for warmth like some post-apocalyptic Cruella de Vil. 
The company later apologized for the "poorly judged and unhelpful" advice.
Look, we can understand the motivation for such advice – SSE called it 10 "simple and cost-effective ways to keep warm this winter." But it didn't stick the landing. (As communications professionals, might we suggest not telling people who are suffering because of something completely outside their control that they can feel better if they eat ginger and do some exercise?) 
"Recently a link to a blog containing energy saving tips was sent to customers," the company told CNN Tuesday. "We understand how difficult the situation will be for many of our customers this year." 
More than 4 million UK households are in the grip of "fuel poverty," according to one advocacy group — a figure that could rise by 2 million by spring.  
"Being told to put on a jumper instead of turning on your heating if you can't afford it, at a time of such difficulty for so many families, is plainly offensive," said Darren Jones, a Labour Party member of Parliament.  
🏦 Federal Reserve Chairman Jerome Powell sought to explain how the central bank got caught off guard by historic inflation during his confirmation hearing before the Senate Banking Committee on Tuesday.
🛒 Grocery store shelves across America are bare as stores struggle to quickly restock everyday necessities. Sound familiar? Blame Omicron, staffing shortages and bad weather.
👀 Former President Donald Trump is plotting a return to Wall Street, but his company faces a formidable obstacle: President Joe Biden's regulators.
🎉 Oreo, the junk food king of limited-edition flavors, is celebrating its 110th birthday with a sprinkle-encrusted "Chocolate Confetti Cake."