'The age of spheres of influence is over'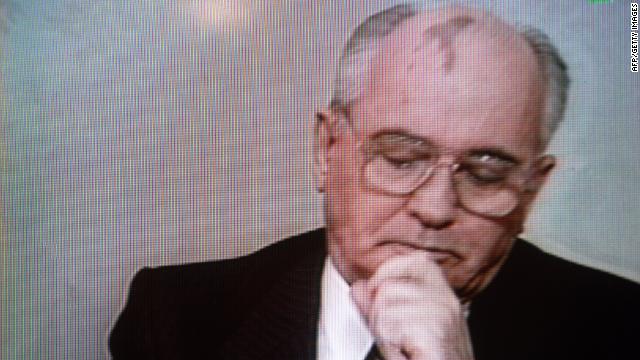 For once, 30 years ago, Christmas really did herald an era of peace. 
The Soviet Union finally dissolved when its last leader Mikhail Gorbachev (above) resigned on December 25, 1991. Its demise capped the Cold War between Communism and the West, in which hundreds of millions had lived within a wailing four-minute warning of nuclear annihilation.  
But this festive season, exactly three decades on, brings the gravest showdown between NATO and Russia since the red hammer and sickle flag was lowered over the Kremlin. President Vladimir Putin, for whom the Soviet collapse was a historic shaming, has Europe on edge, methodically building Russian forces on Ukraine's border as fears of invasion mount. 
While the West and Russia have had their awkward moments since 1991 — over Serbia, Libya and Georgia — the current confrontation is the most serious yet because Putin is consciously challenging the post-Cold War European order. After failing to crush pro-Western impulses in the former Soviet socialist republic of Ukraine, politically and diplomatically, he is threatening to do so by force with an incursion that would dwarf the annexation of Crimea in 2014. 
The Biden administration would much prefer to tackle rising China than age-old conflicts in Europe. But Putin is a master in testing the resolve of adversaries who are distracted and divided as questions linger over Western staying power after the debacle in Afghanistan. He's demanded security guarantees, including an assurance Ukraine will never join NATO and the withdrawal of alliance troops from former Warsaw Pact members who joined the alliance. These speak to a Russian sense of being threatened following NATO expansion but are seen by the West as an attempt to recreate a Soviet-style sphere of influence in Eastern Europe it could never accept.  
The US and Europe are offering to talk, apparently hoping to forestall an invasion while giving no sense of concessions that would fundamentally reshape the continent's security. They are painting a harsh picture of costs that would follow an invasion. Moscow will have taken note of a column by Washington Post journalist David Ignatius that revealed debate in Washington over an Afghanistan-style US funded insurgency against Russia in Ukraine. 
The fact officials are even gaming out a cataclysmic proxy war between the US and Russia encapsulates the foreboding mood of a Yuletide when Europe's long-stilled and murderous conflicts are rumbling again.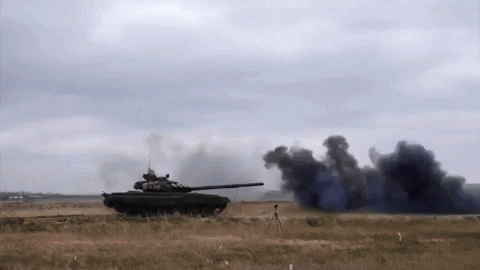 Russian troops seen in video released by the Defense Ministry on December 1 performing winter drills in the government's southern military district, parts of which border Ukraine.  

'The age of spheres of influence is over'

While NATO is ready to engage in "meaningful dialogue" with Russia, it's not giving an inch to Putin's apparent effort to recreate old Moscow's hegemony over its Soviet-era neighbors, the alliance's Secretary General Jens Stoltenberg warns.  
"The build-up continues," Stoltenberg said, of Russia's mobilization on Ukraine's borders, warning that any further aggression against the country would "carry a very high price." 
"The age of spheres of influence is over," he added. 
We'll see what Putin thinks about that. 


Democrats are heading for the hills. 
It's an ill omen for President Joe Biden that less than a year from congressional elections, so many of his party's House members are calling it quits, CNN's Devan Cole writes for Meanwhile. Midterm election history — often unkind to first-term Presidents — and a redrawing of congressional districts were already making it difficult for Democrats to hold onto their narrow majority. But with so many incumbents apparently sensing a Republican landslide in the wind, it will be even tougher. 
So far, 23 House Democrats have said they won't run for reelection. In one of several blows this week, Stephanie Murphy, a key centrist Democrat from Florida who sits on the committee probing the January 6 insurrection, announced she was done. 
The very real prospect of serving in the minority has little appeal for these Democrats — especially those who remember the misery of opposition during the first two years of ex-President Donald Trump's term. They couldn't pass laws and were powerless as Republicans ruled the roost. 
House Democrats have enjoyed some success under Biden, including passing a bipartisan infrastructure deal and a huge Covid-19 relief bill. But many were hung out to dry when moderate Sen. Joe Manchin sank a massive social safety net and climate bill that they had cast a tough vote to approve. 
More retirements are surely on the way. Matt Gorman, the top communications operative at the National Republican Congressional Committee during the 2018 midterms, told CNN that such announcements balloon after the holidays, after lawmakers chew over their futures with family. 
If Democrats don't find a way to quickly boost morale and steady the exodus, their bleak electoral path to keeping their majority will worsen in the coming months.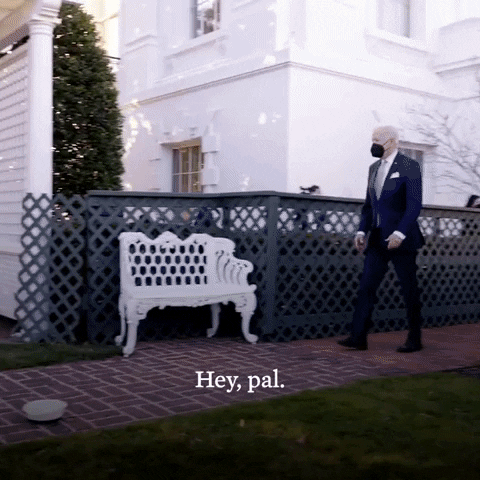 It's been a rough patch for Biden, but here's a little ball of fur that could bring a smile to the holiday season. The commander in chief's new "Commander" is a pure-bred German Shepherd puppy, born on September 1, and is a gift from Biden's brother and sister-in-law. The Bidens lost their beloved German Shepherd "Champ" this year and their other German Shepherd, "Major," was sent back to barracks in the President's home in Wilmington, Delaware, after a handful of aggressive incidents involving White House staff. katanaTwitter/POTUS 
Thanks for reading. 
On Wednesday, Biden meets with his Supply Chain Disruptions Task Force and private sector CEOs. The National Hockey League season is paused due to Covid-19. The last meteor shower of the year, the Ursid, will rain down. "The Matrix Resurrections" hits theaters and HBO Max. 
 View in browser  |  All CNN Newsletters
Want to easily manage your newsletter subscriptions?
Copyright ©  2021 Cable News Network, Inc. A WarnerMedia Company, All rights reserved.
Our mailing address is:
Cable News Network, Inc. A WarnerMedia Company
1 CNN Center NW
Atlanta, GA 30303-2762
Want to change how you receive these emails?
You can u from this list.