Go slow? You're motivated! You're fired up! You signed up for the Fitness, But Better newsletter! But if you're starting from a sedentary position or trying to reboot your routine, you'll want to ease into it.
We're playing the long game here. By the time we finish our kinetic journey together, you should have the enjoyable and sustainable exercise routine that is ideal for you.
But where to (slowly) begin? Walking. Daily. Creating a habit of activity begins with a commitment to walk every day, starting with just 10 minutes. Gradually increase to 30 minutes over the coming three to seven days.
"Consistency is the key to long-term success," CNN fitness contributor Dana Santas explained in a story about getting back on the fitness wagon. And walking is more impactful than you may think. "Because walking is so accessible, people often discount its benefits," she wrote, adding that walking is "one of the most underrated fat-burning, mind-body exercises."
And walking is an opportunity for enjoyable multitasking, like also calling a friend or listening to music or a podcast or audiobook (we suggest Rebecca Solnit's "Wanderlust," on the history of walking). Just be safe and aware of your surroundings if you distract yourself with some tight beats.
That's it. Until the next challenge, simply commit to walking at a brisk pace every day, starting today, for just 10 minutes and adding three to five more minutes each day.
Walking, according to multiple studies, reduces the risk of a cardiovascular event by 31% and cuts the overall risk of dying prematurely by 32%, for both men and women. As few as 5.5 miles per week at a casual pace yields benefits, researchers found. The faster and longer you walk, though, the greater the health benefit.
did you know?
Walking significantly boosts creativity. Stanford University researchers compared answers to creative thought problems and found walkers significantly outperformed their sedentary counterparts. The researchers got the idea for the study while on a walk.

"All truly great thoughts are conceived by walking."
| | | |
| --- | --- | --- |
| --- | i like to move it, move it | --- |
For another fun way to move, think about video games. No, not the ones that keep you glued to your couch or La-Z-Boy, but ones that get you up and moving. I'm talking about Zumba Fitness: World Party (Xbox), Arms (Nintendo Switch), Beat Saber (PlayStation), classic Punch-Out (Wii) and many, many more. Yes, video games can actually be healthy.

We asked Stephanie Mansour, CNN contributor and host of "Step It Up With Steph" on PBS, to create a series of very short movement programs that you can fit into your daily life. You can call it a "workout" or avoid the word if you don't like it. But the first one is designed to be done in the middle of the day when most of us spend too much time sitting.
The only equipment this first whatever-you-call-it requires is that desk chair you've been all too familiar with lately. The whole thing is basically just three lunges, one squat, a toe tap and stretch, but it efficiently gets your whole body moving in a brief amount of time. For the order and positioning, check out Mansour's guide to the routine here.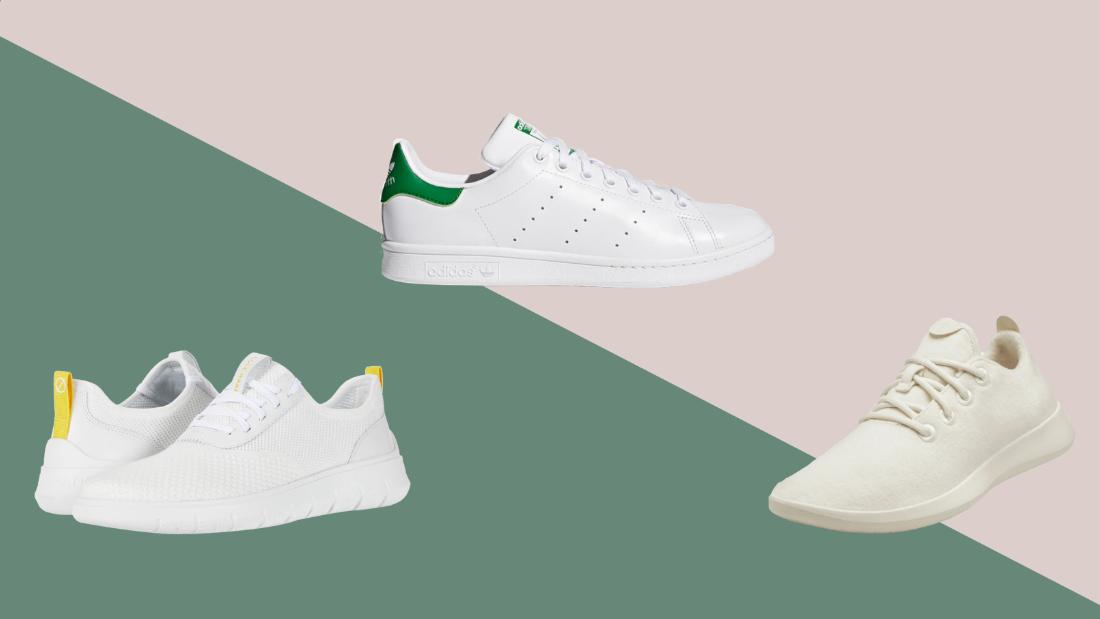 Now that you're going to be walking more, you may need new sneakers. Even if you don't really need a pair, it's a good excuse to get some stylish kicks. Our partners at CNN Underscored, a product reviews and recommendations guide owned by CNN, have the lowdown on the best white sneakers that won't get ruined on their first use. Check it.
After a week of sticking with your routine, you should find it enjoyable and feel your energy increasing. Until week two, just ease on down, ease on down the road; don't you carry nothin' that might be a load…
Checklist to go:
Start a daily habit of walking

Go SLOW! Begin with 10 minutes a day

Build up to 30 minutes a day over the course of three to seven days
Important note: Before beginning any new exercise program, consult your doctor. Stop immediately if you experience pain.

-------- You also should read more news below: ----- [arpw limit="10" post_type="post" post_status="publish" thumbnail="false" thumbnail_size="arpw-thumbnail" excerpt="true" excerpt_length="2000" ]