| | | |
| --- | --- | --- |
| AU Edition – Today's top story: #SetTheAgenda: What The Conversation's readers want politicians to address this federal election View in browser | | AU Edition | 19 April 2022 |
At The Conversation we're committed to politics coverage that goes beyond sound bites, photo ops and the gaffe of the day. We agree with US media academic Jay Rosen: if the media lets political spinners define the agenda we have no hope of talking about the things that matter to us most.
That's why we asked you, our readers, to help us #SetTheAgenda. Your response has been terrific. So far, more than 6,000 people have answered our survey, providing thoughtful suggestions for articles and also giving us some great data about what matters most to you.
Climate change (65%) and the environment (28%) topped the list as the issues that have the greatest impact on your lives. The cost of living (20%), misinformation (17%), housing (15%) and aged care (13%) comprise the remaining top spots on the list, followed by education, mental health, gender equality and COVID-19.
But numbers only ever tell part of a story: if you lean on them too heavily you can miss important insights. That's why we are going to spend some time reflecting on all your article ideas and feedback, such as this comment which is a great template for how we can cover the election:
"I want to know their policies, how they plan to successfully implement their policies and what benefits the general population and Australia as a whole can expect from them. More about the evidence based positive change they will make, much less bashing the others 'at least I'm not that guy' nonsense."
The #SetTheAgenda survey will be open for a while yet, so please fill it out if you haven't done so yet.
We are also going to host two events during the campaign to give you a chance to hear from our Chief Political Correspondent Michelle Grattan and tell us the questions you want answered.
The first will be held at The Church of All Nations in Carlton at 6pm on Friday April 29. It will feature Michelle Grattan in conversation with Politics + Society editor Amanda Dunn and Sean Kelly, author of The Game: A Portrait of Scott Morrison. Seats are limited, so if you'd like to attend please book here.
The second event will be held at 2pm on Sunday May 1 at the Woollahra Library at Double Bay in Sydney. I will interview Michelle Grattan and take questions from the floor. Book here.
Thanks so much for taking the time to read The Conversation and for sharing your thoughts. The health of our democracy depends on citizens who are willing to participate and stay informed. On that score, the signs couldn't be more promising.
Misha Ketchell

Editor & Executive Director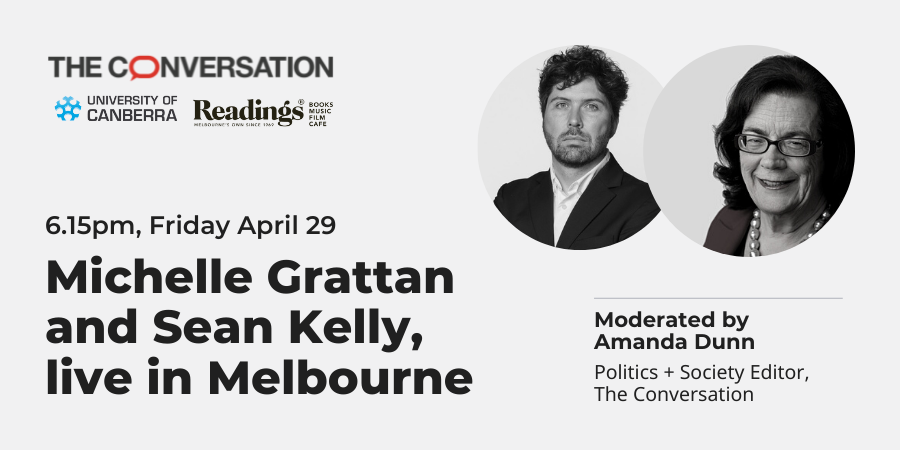 Today's newsletter supported by The Conversation, Readings and The University of Canberra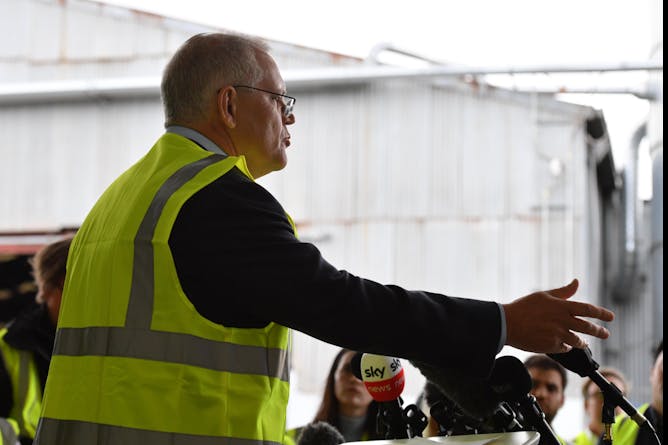 At The Conversation we're committed to politics coverage that goes beyond sound bites, photo ops and the gaffe of the day. That why we asked you, our readers, to help us #SetTheAgenda.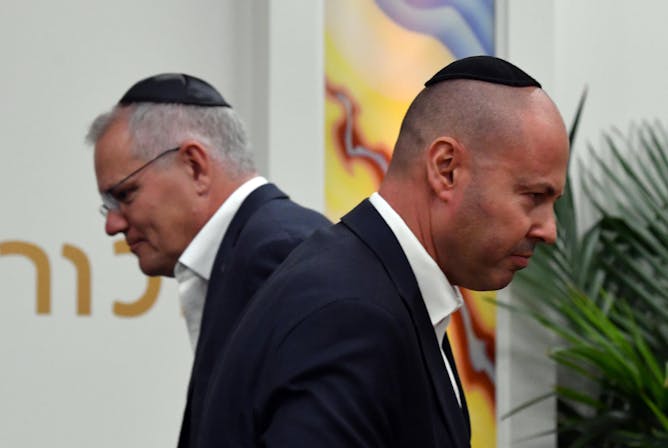 This is the first in a two-part series on the major parties' Treasury spokespeople. You can read Carol Johnson's profile of Jim Chalmers here. When Josh Frydenberg was studying law at Monash University…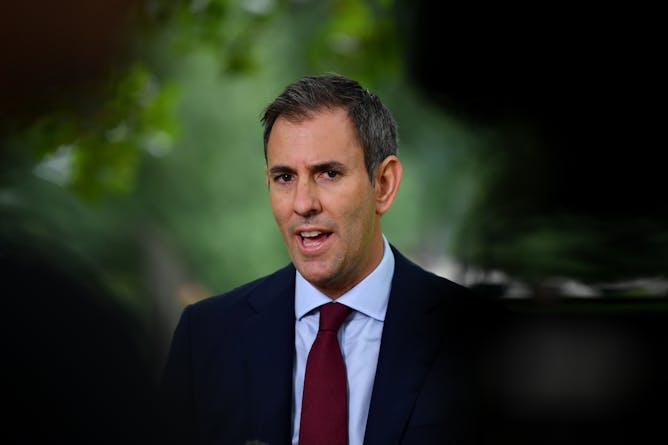 Intellectual and a talented communicator, Chalmers may turn out to be a far more innovative politician than his current cautious election rhetoric suggests.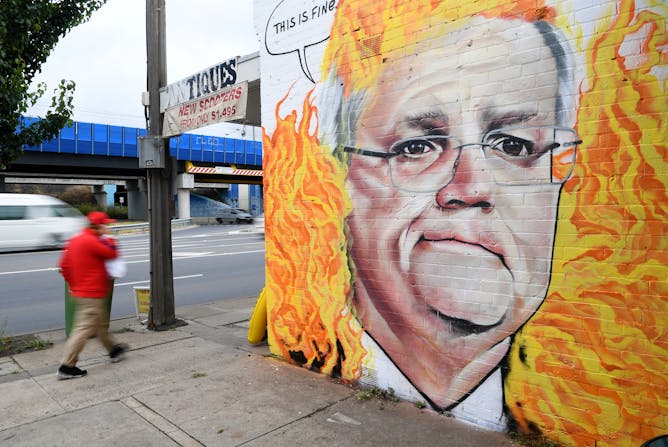 Notwithstanding COVID, this political term has been framed by extreme events such as the Black Summer bushfires and floods – and it will show at the ballot box.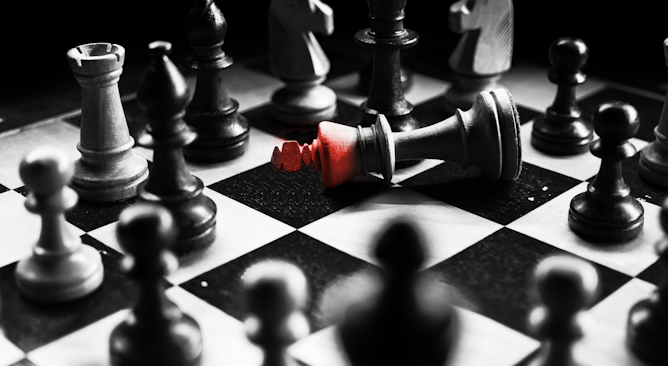 Modelling suggests Australia would lose half of its export income and one fifth of its jobs if a new "bamboo curtain" cut the economies of China, Russia and like-minded nations off from the West.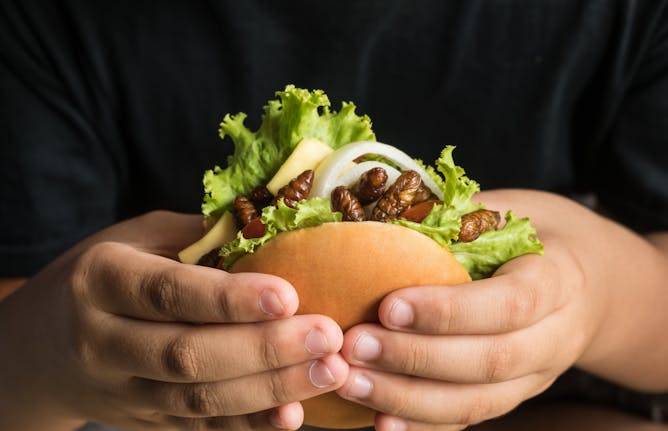 A new 'protein roadmap' produced by CSIRO reveals foods set to fill fridges by 2030 as health, environmental and ethical concerns push consumers away from meat.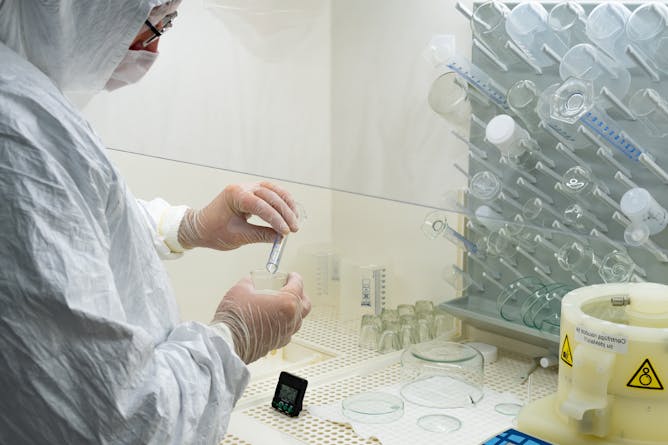 Based on the little data we have so far, Omicron XE appears slightly more contagious than other COVID variants.
Health + Medicine
You can still tell the truth without ruining everyone's Easter. Here are some tips.

Despite knowing the health benefits of exercise and the harms of inactivity, many of us still struggle to find the motivation to get moving.

Such an expansive scheme is very expensive. It has been costed at A$77.6 billion over the next decade, funded with new taxes on big corporations and billionaires.
Science + Technology
Cutting-edge theories of physics suggest time may not be real – but even if they're right, life can still go on as usual.

Despite the recent Kinder chocolate recall, there's no cause for wider concern about chocolate safety.

It's totally fine to eat chocolate with a white film on the surface. But what is it, how did it get there, and how can it be avoided?
Environment + Energy
Until now, export credit agencies – publicly-owned banks – have gone under the radar on fossil fuel financing. That's about to change.

Let us introduce you to this shy performer and convince you that the Albert's lyrebird is worthy of as much attention as its limelight-stealing sister species, the superb lyrebird.

Variegated plants can be more expensive than their all-green counterparts. But there are ways to protect your investment.
Education
Some students in higher-ability classes said they felt more confident and motivated, but students in lower streams reported conforming to teachers' low expectations for achievement.
Arts + Culture
The Lord of the Rings paperback edition could be said to have sparked the commercial fantasy genre as we know it.

From the Easter Show to the 'busy lady' competition in the Australian Women's Weekly, we've been competitive cookers for over 100 years.

Tadeusz Kościuszko was a revolutionary thinker who was Commander in Chief of the Polish-Lithuanian armed forces.
Business + Economy
Even the government's pledge of 1.3 million extra jobs might not be enough to keep unemployment below 4%. The pledge ought to be the unemployment rate itself.

Up to 40% of all jobs now are tipped to be taken over by AI and robots in the next few decades. My grandmother, born on a farm almost a century ago, has some advice on how to cope.
Featured jobs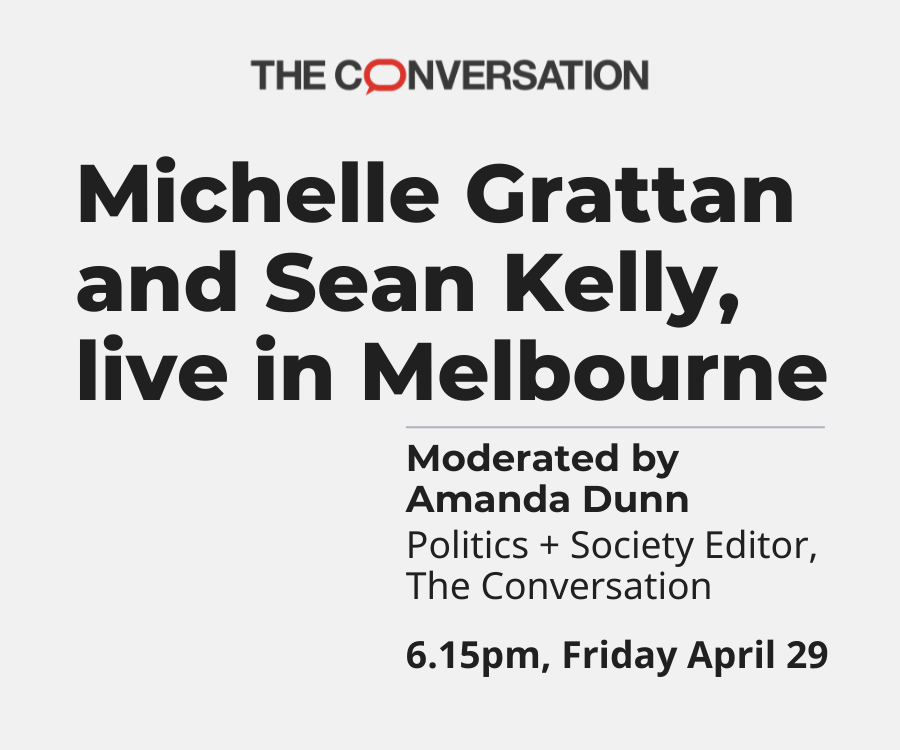 Featured Events, Courses & Podcasts
​Contact us here to list your job, or here to list your event, course or podcast.
For sponsorship opportunities, email us here
You're receiving this newsletter from The Conversation
Tenancy B, Level 5 700 Swanston Street Carlton VIC 3053